News
Our architects submitted a proposal to declare seven buildings of the 1980s as an immovable cultural monument
6/5/2020
The Cultural House with a Spa Colonnade in Teplice by Karel Hubáček, Michael Brix and Martin Rajniš from 1977-1986 or the Bohnice Home for the Elderly by Jan Línek and Vlado Milunić from 1972-1981 were among the seven buildings of the 1980s, which according to the team of architects led by Petr Vorlík from the Department of Theory and History of Architecture of the Faculty of Architecture of the CTU deserved much more attention. Therefore they submitted a proposal to the Ministry of Culture of the Czech Republic at the end of April, to declare the properties an immovable cultural monument.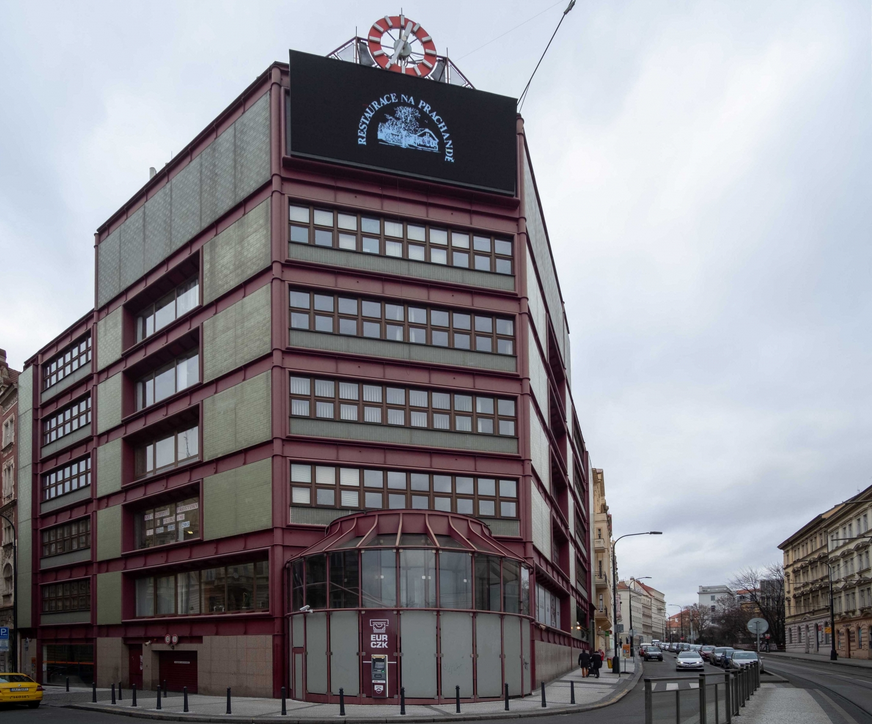 Other buildings included the municipal swimming pool in Tachov (Eduard Schleger, Lukáš Liesler, 1980–1992), the DP Metro operational and technical building in Prague-Nové Město (Aleš Moravec, František Novotný, 1981–1989), the Most Workers' Theater (Ivo Klimeš, 1979–1985), Culture House in Uherský Brod (František Jelínek, Jiří Zniszczol, 1978–1985) or Stodůlky Post Office, Prague, No. 1516 (Tomáš Brix, Martin Kotík, Václav Králíček, 1979)
The selection of buildings is based on many years of work by a team of experts focusing on modern and post-war architecture, which accelerated within the research project Architecture in the 1980s in the Czech Republic (Ministry of Culture of the Czech Republic in the program NAKI II - DG18P02OVV013)."However, it is by no means the final, complete set of potential cultural monuments from the 1970s and 1980s. This underestimated, but remarkable era of "bubbling" of new ideas is still waiting for its recognition, " said Petr Vorlík from the Department of Theory and History of Architecture, FA CTU.
The list of properties that deserve a special care and the attention of the professional public will certainly expand in the future. In this case, it is a selection that arose as an evaluation of the content of the just published book (A)typ / architektura osmdesátých let, the first publication of the research plan. In the selection, we took into account the complex architectural qualities of the original designs, the consistency of implementation, the importance for the history of Czech modern architecture and the identity of the place, and last but not least the excellent authentic condition of these buildings.
Those interested in the architecture of the 1980s will also learn more on the Facebook profile of the seminar on post-war architecture.