News
Professor Zdeněk Zavřel becomes the laureate of the ČKA Tribute Award for 2019
23/6/2020
The former dean of the Faculty of Architecture of the CTU in Prague, Professor Zdeněk Zavřel, will receive the Honor of ČKA honor for 2019 on Wednesday, June 24. The Czech Chamber of Architects (ČKA) awards personalities in the field whose work and moral credit significantly marked the history of Czech modern architecture. A jury composed of Jakub Chvojka, Zdeněk Jiran, Miroslav Masák, Petr Stolín and Jana Tichá selected Professor Zdeněk Zavřel from the nominations of the professional public, including members of the ČKA bodies.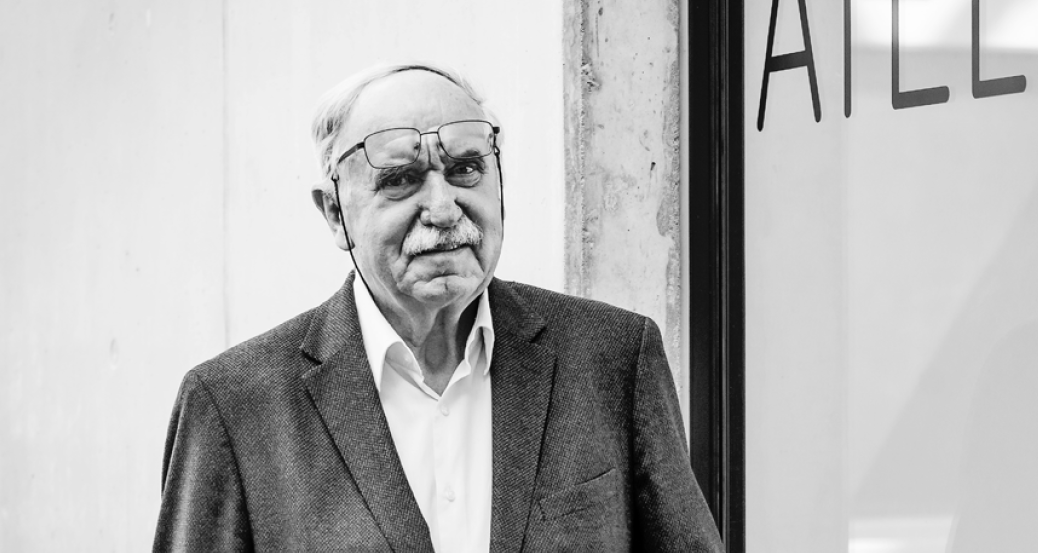 Professor Zdeněk Zavřel (* August 13, 1943, Prague) is a Czech architect and university pedagogue, former dean of the Faculty of Architecture of the Czech Technical University in Prague. Shortly after graduating from architecture at the Czech Technical University in Prague (1966), he got an internship in the Rotterdam studio of Van den Broek and Bakem, which he completed between 1968 and 1969. After returning to Czechoslovakia in 1970 he became a member of the legendary SIAL Kindergarten in Liberec. He demonstrated a high level of professional work at the beginning of his independent work, including the design of Česká bouda na Sněžce (1975). In 1978 he emigrated to the Netherlands, where he began working in the offices of Van den Broek and Bakem (where he had already worked during his internship), in 1985 he became a partner of the studio with E. Bakema and in 1989 he established his own office in Rotterdam. He built a number of residential and civic buildings, the most significant of which are the Czech Center in Paris (1997) and the Dutch Embassy in Ghana (2001). He taught from 1980 to 1997 at the Technical University of Delft.
In addition to his practice, Zdeněk Zavřel has long been actively involved in the development of the architectural community. In 1990, he founded the Czechoslovak Architectural Foundation - the Foundation of Czech Architects Living Abroad. His work at the Prague Faculty of Architecture is of fundamental importance. In 2005, he was invited to run for the office of Dean. He won, was appointed and remained in office for two terms. Its benefits include, among others, the initiative to establish the field of study Industrial Design, the introduction of ecology teaching and the support of environmental aspects of design in teaching. By organizing a Dutch Ladies workshop led by leading Dutch architects, he supported the idea of equal employment of women in the architectural profession shortly after taking office as the Dean in 2009.
The ČKA Honor Jury proposed to award Zdeněk Zavřel for "his own architectural work, for his consistent civic attitude and service to the architectural community, which he proved as the Dean of the Faculty of Architecture of the Czech Technical University in two election periods."
On the occasion of the award of Professor Zavřel, we unlock the interview provided to Petr Volf for the book 30 Years of Freedom published by FA ČVUT in 2019.