News
Kryštof Bouřil and Bianka Hudáková are among the TOP 50 in the Model Young Package 2020 competition
26/10/2020
Bianka Hudáková and Kryštof Bouřil, students of Bébarová–Nezpěváková design foundation studio from the Department of Design, were among the 50 most successful participants in the Model Young Package 2020 international competition.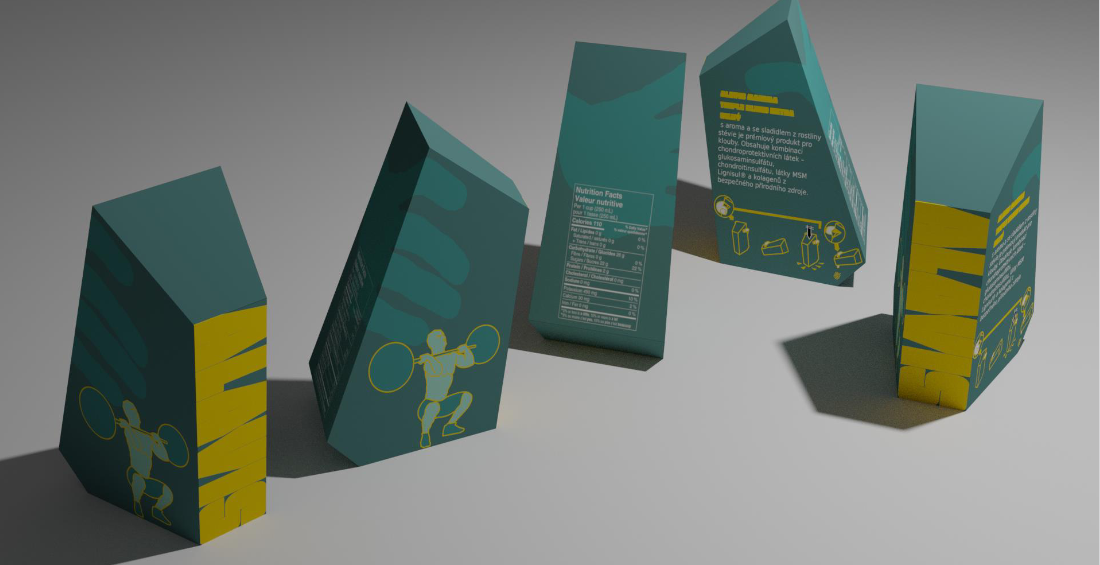 Kryštof Bouřil also won 2nd place in the University and Designers category for designing the Sipflip packaging for loose food supplements with a dispenser. The author was inspired by his experience with the use of a loose food supplement. He designed his work so that the packaging itself measured the appropriate dose as simply and accurately as possible and there was no need to use an external measuring cup, which is often made of plastic. According to the jury, the cover has fantastic construction and a fine graphic design.
Details of Kryštof Bouřil's project can be found in our exhibition of studio projects.
Bianka Hudáková, in her project Houby z hloubi, designed the packaging for a natural washing sponge as well as the product brand. Sea sponges are primitive animals that live in the sea at depths ranging from 5 to 60 meters. Their skeleton is used as a sponge for washing, makeup removal or for massage during saunas. The protective box is shaped like a hanging structure in which the fungus is grown on farms. It is open at the bottom so the customer can see what he is buying and choose the one that suits him best. The cord allows the product to be displayed or hung in the shower.
Details of Bianka Hudáková's project can be found in our exhibition of studio projects.
What is Model Young Package?
The Young Package is an international packaging design competition founded in 1996 by one of Europe's largest packaging manufacturers – Model Obaly a. s. Thanks to the company's initiative, the competition still works today. In its twenty years of existence, it has earned an international reputation and a specific position among competitions for young designers. Since 2009, CZECHDESIGN has been in charge of organising the contest. The competition is open to young creatives around the world and hundreds of contestants enter each year.
You can find all TOP 50 projects on the competition website.