News
Vasilija Abramovič receives Stanislav Hanzl Award
18/11/2020
The Czech Technical University in Prague awarded its best students the Stanislav Hanzl Award on the occasion of the International Student Day. One of the winners is also FA doctoral student Vasilija Abramovič, who won this award for excellence in her studies and for scientific, professional and other important work.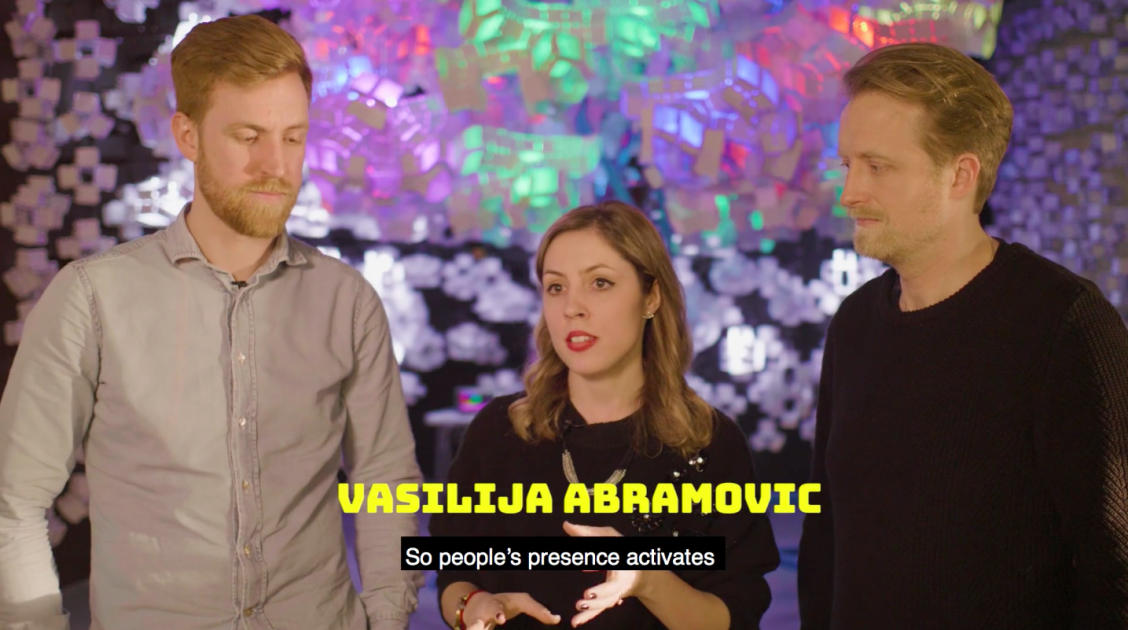 In line with the legacy of Emeritus Professor Stanislav Hanzl, support for the endowment fund is directed in particular towards modernising studies and increasing their compatibility with studies at European Technical Universities, increasing student mobility and internationalising studies. This year, nine CTU students won the prize.
The diploma work of Vasilija Abramovič was carried out at the Faculty of Architecture of CTU in Prague in close collaboration with the internationally well-known Bartlett School of Architecture of University College London. A major part of Abramovič was realised through her work period in the Interactive Architecture Lab. The work resulted in a prototype installation, called The Edge of Chaos, which was realised as an award in the Capitaine Futur travelling exhibition. The interactive work that was culmination of Abramovič' thesis work was tested with thousands of people over a period of many months in several locations in Europe. It is widely regarded as a piece of international standing and quality.
The Stanislav Hanzl Foundation was established in 1997 in honor of the first CTU rector in Prague after November 1989 by Prof. Ing. Stanislav Hanzl, CSc. Professor Hanzl served as rector until his death in June 1996. The fund receives funds in the form of grants, donations and contributions from cooperative organizations, businesses, professional and professional associations as well as individuals, especially former students - graduates of CTU faculties in Prague. "The aim of the endowment fund is to support study and students of study programmes accredited at CTU faculties and higher education institutes in Prague," adds doc. Ing. Antonín Pokorný, CSc., Rector Emeritus of the CTU and Chairman of the Board of Directors of the endowment fund.
In addition to Vasilija Abramovič, the following students received awards this year: Bc. Jakub Veselý from the Faculty of Civil Engineering, Bc. Štěpán Kyjovský from the Faculty of Mechanical Engineering, Kamila Babayeva from the Faculty of Electrical Engineering, Ing. Tomáš Kořínek from the Faculty of Nuclear and Physical Engineering, Ing. arch. Vasilija Abramovič, Ph.D., from the Faculty of Architecture, Ing. Petr Koudelka from the Faculty of Transportation, Bc. Tereza Kislingerová from the Faculty of Biomedical Engineering, Ing. Karel Hynek from the Faculty of Information Technology and Bc. Markéta Grbavčicová from the Masaryk Institute of Advanced Studies.