Diploma projects
The Addition of Urban Structure. Prague - Michle.
Architecture and Urbanism, MA diploma project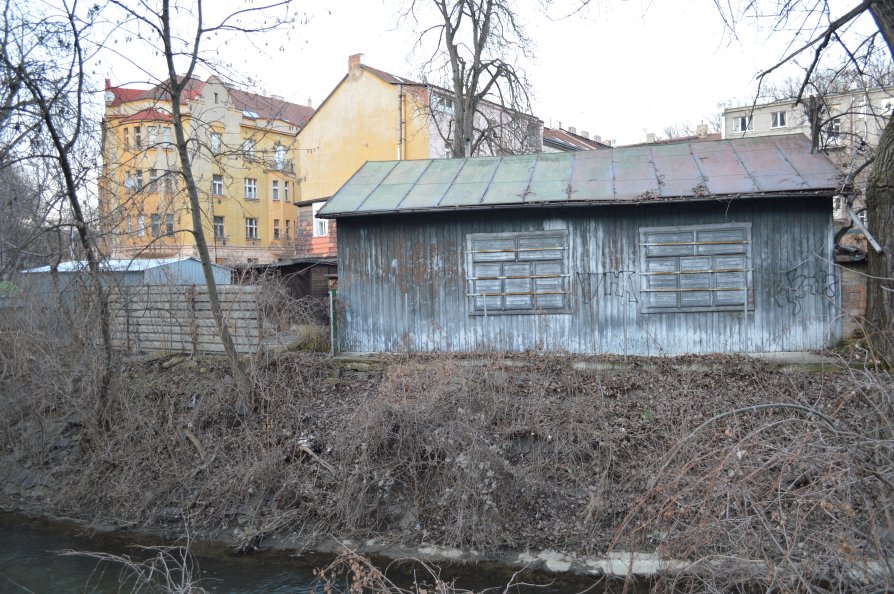 Annotation
The Botic Courtyard. The Addition of Urban Structure in The Area K Podjezdu | Botic | Jivenska. Prague-Michle. The subject of this Master's thesis is to examine and propose how to redevelop an abandoned area and convert it back to the city usage. The city deliberately neglects exact parameters allowing the architect to find the suitable program. In essence, they do not plan to waste space thus requiring a denser build up. With the current economic situation, the project will require an unscheduled break. Therefore, part of the assignment is implementation of architectural design into feasible stages and the determination of construction process. Each stage has an estimation of the price which includes economic returns. In the proposed design, addressing the relationship between the redeveloped site and the stream of Botic is crucial. Quality housing in combination with work and rest spaces within an urban block instead of an abandoned ground in Michle. The proposed structure on the edge of the city center connects in itself industrial as well as urban feel of its surroundings and returns the area to the urban fabric of Nusle. The Botic Courtyard = housing + work + community + proximity to city center + garden + park.
Type of project
MA diploma project
semester
winter semester 2013
Study program
Architecture and Urbanism