Exhibition of Studio Projects
APARTMENT BUILDING IN PILSEN!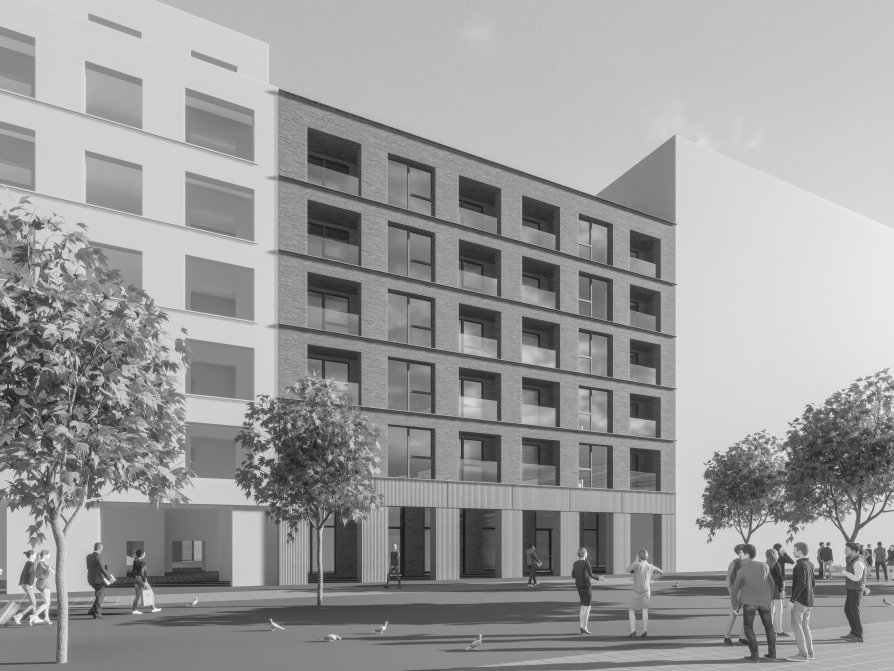 Annotation
The plot for the construction of an apartment building is located near the historic center of Pilsen and the main railway station. The plot with an area of 1203 m2 is bordered by a newly emerging apartment building to the west, a polyclinic to the east and the Radbuza river to the north. The house is accessible from two sides from Denisovo nábřeží street and from the newly created street from the square. The intention was to create individual apartments in the building with as many windows as possible on the south, east or west side, thanks to which the individual spaces in the apartments will be sufficiently exposed to sunlight. The apartment building is designed with six above-ground floors with 45 apartment units of size 2+kk and 4+kk with outdoor spaces in the form of loggias.
Type of project
Studio project
semester
Winter semester 2022
Study program
Architecture and Urbanism
Year
2