ZAN projects
Model Young Package / The Game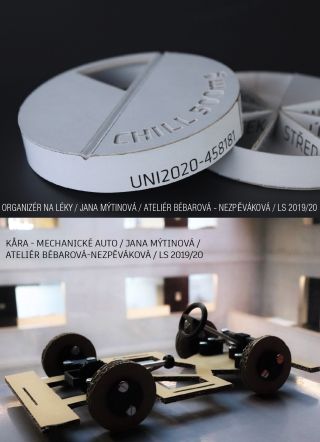 Annotation
The Model Young Package/Personal Care:
The aim of the assignment was to create a product on the topic of personal care, completely made of paper. So I took it from the perspective that I perceive as the most essential in the case of taking care of myself - the mental balance. I created a practical packaging to help organize medication.
The Game/Kåra - The Mechanical Car:
A game doesn't have to mean only spending some of your spare time playing, but also an education in a fun way. The task was to create a game that will entertain us even in the difficult times - for example in quarantine. The result of my work is a simple, but definitely not boring kit for those who can't have their big car yet. Or even for those who can but do not want to pay for a parking space.
Type of project
Studio project
semester
Summer semester 2020
Study program
Design
Year
1