News
Michaela Térová wins the award in the student competition Buildings with the Scent of Wood 2020
24/9/2020
Michaela Térová received the Public Award and the Kronospan Award in the Wooden Buildings - Small category for her design of the Buffet in the Orlické Mountains. In total of 5 categories, 50 students with 43 competition entries entered into the competition for the first place.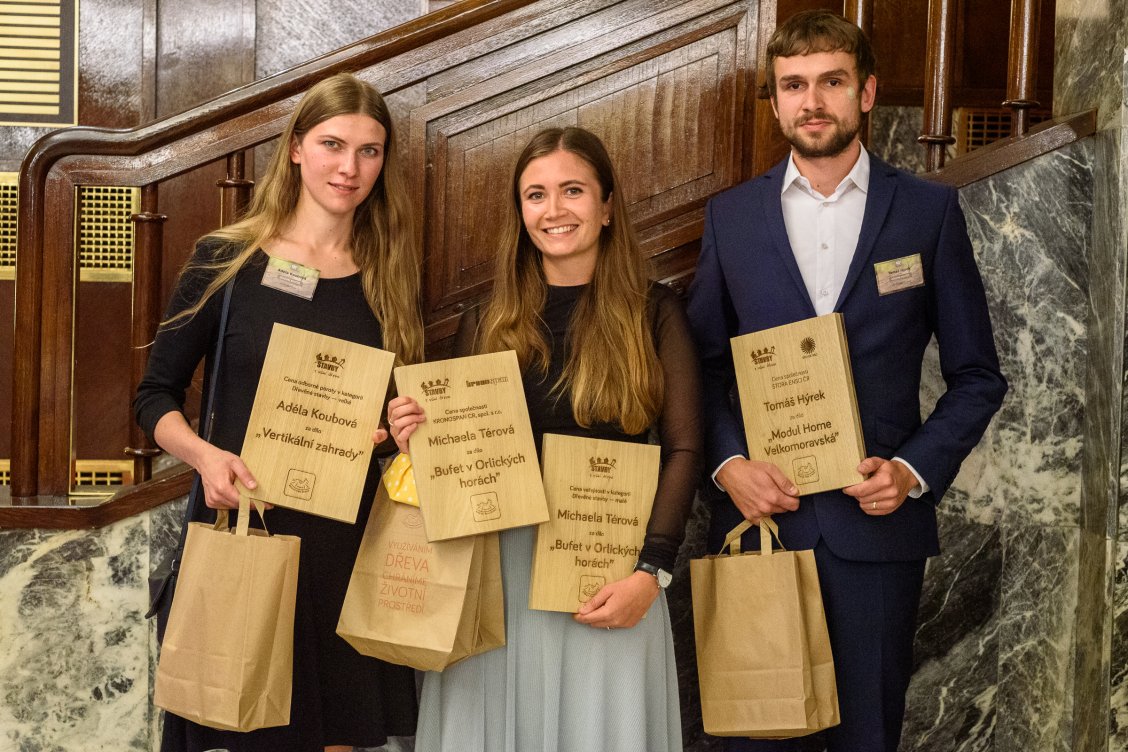 The mountain buffet below Velká Deštná consists of three parts interconnected by boarding bridges. The first is a shelter, behind it a buffet with facilities and the last part is the technical background of the building. Last year, Tereza Krákorová, also from the Mádr studio, won this competition with the project Mountain Buffet under Velká Deštná.
The subtitle of this year's 15th year of the Construction with the Scent of Wood competition was "Wood is life". The students emphasized in their works that wood, like man, changes and acquires its character during its life. It is a living material that carries energy and creates a pleasant atmosphere in interiors. The competition is announced by the Wood for Life Foundation, which in its projects points out the benefits of using wood for our society and the environment. The aim of the student competition is to motivate students to use wood in their school work and subsequently in their future employment.
Winners of the Buildings with the Scent of Wood 2020 competition
Expert jury award in the category Wooden buildings - large: Vertical gardens
Architektura IV, Adéla Koubová, Academy of Arts, Architecture and Design in Prague
Expert jury award in the category Wooden buildings - small
Dom na móle, Martina Kocurišinová, Faculty of Arts and Architecture, Technical University of Liberec
Public award in the category Wooden buildings - large
Penzión Harhaj, Veronika Strončeková, Faculty of Civil Engineering, University of Žilina in Žilina
Public award in the category Wooden buildings - small / Kronospan Award
Bufet v Orlických horách, Michaela Térová, Faculty of Architecture, Czech Technical University in Prague
Stora Award in the Wooden Buildings - Large category
Modul Home Velkomoravská, Tomáš Hýrek, Faculty of Forestry and Wood Technology, Mendel University in Brno