News
Student team under the leadership of Radek Lampa takes 2nd prize in prestigious Czech Chamber of Architects competition
22/1/2021
The architectural-urban design of the new railway terminal Prague East, by the team of Radek Lampa, Libor Hrdoušek and students of our faculty Max Petricov, Daria Vlasová, Erik Sovet and Daniiel Solovev, won second place in the prestigious competition of the Czech Chamber of Architects. The proclamation of this open design one-stage architectural-urban design competition was the Railway Administration. The winner was another FA teacher, Štěpán Valouch, with his colleague Jiři Opočenský from ov-a.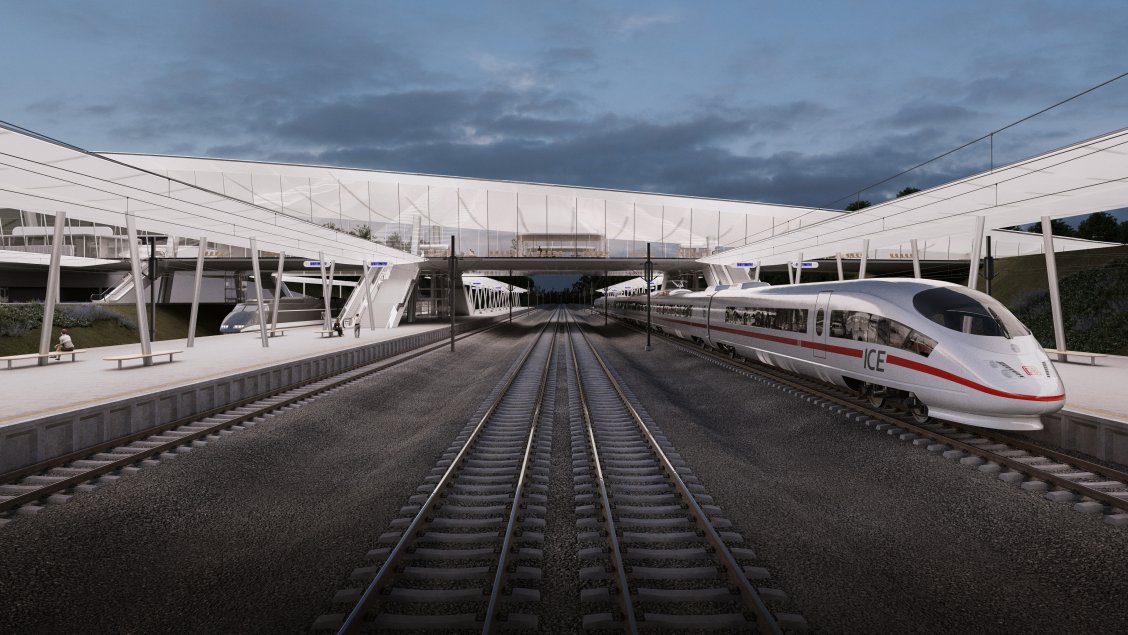 The terminal will be part of the first-ever high-speed section in the Czech Republic as a transfer hub between VRT Praha – Brno and VRT Praha – Hradec Králové. With its architectural and technical solutions, it will symbolize the new era of rail transport and infrastructure in the Czech Republic, which will connect to the European rail network when VRT is built.
For the winning project, the jury highlighted a convincing urban, transport and landscape solution with regard to the surroundings and a distinctly elegant technical and architectural solution to the details of all the structures.
For the work of Radek Lampa's team, the jury appreciated the appropriate placement of the terminal object across the entire track, a strong urban and landscape concept with clearly defined character of the locations, very well resolved approaches to platforms as well as transfers to other modes of transport, and the relatively straightforward connection of the bridge structure to the terminal object.