News
Winy Maas (MVRDV) will lead the new studio of a visiting professor
18/7/2022
During the academic year 2022/23, Winy Maas, director of think tank The Why Factoy (TU Delft) and director and co-founder of MVRDV will lead two studios as visiting professor at the Faculty of Architecture of the CTU. In the Fall Semester 2022, the design studio Next Planet will explore how design can respond to a multitude of planetary urgencies. The Why Factory's team will also be teaching in Prague. Under their guidance, students will seek alternative visions for the development of cities and the planet.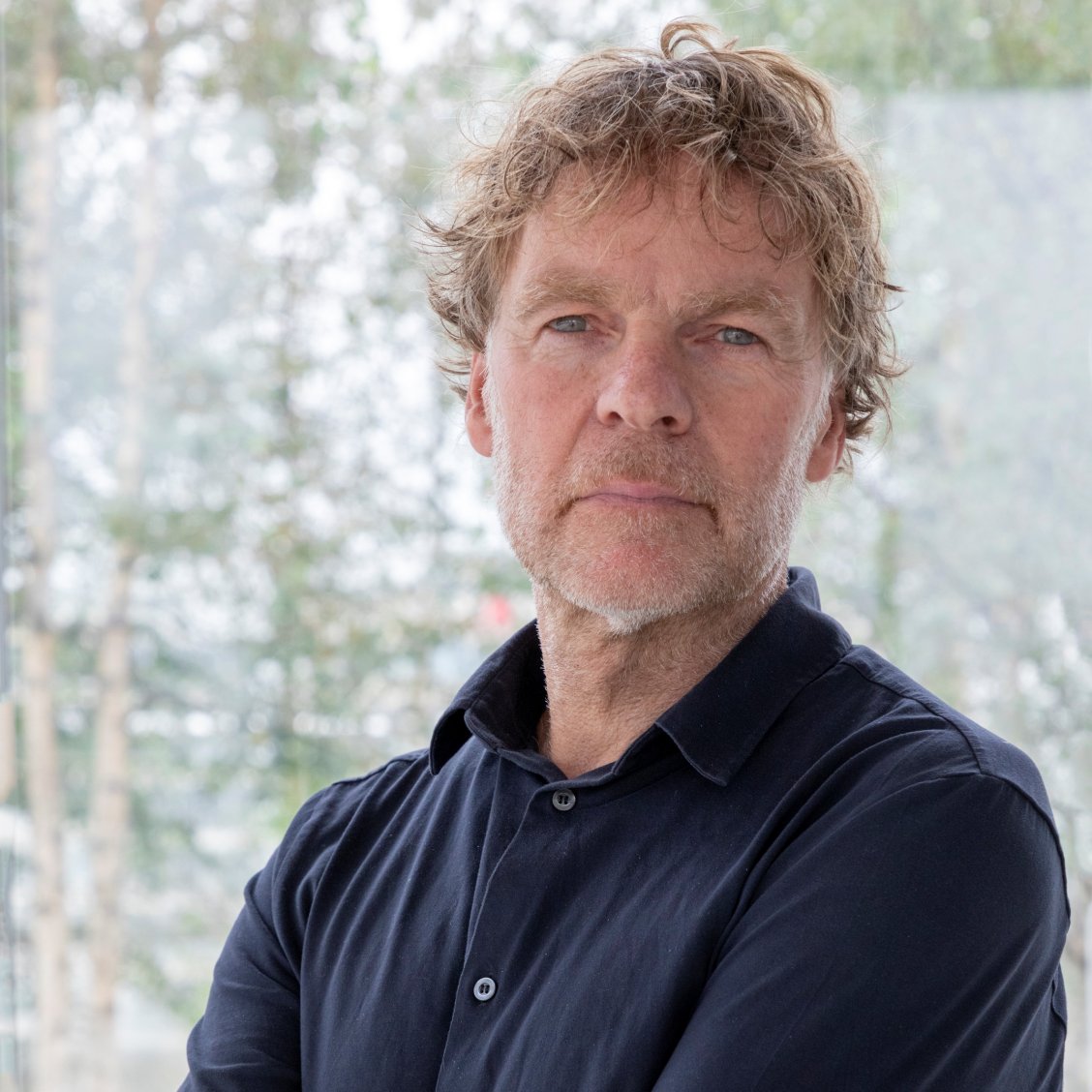 Together with Jacob van Rijs and Nathalie de Vries, Winy Maas is the founder of MVRDV, an architectural practice awarded for its innovative and experimental approach to the architecture of buildings, cities and landscape.
"The visiting professor studio aims to bring internationally renowned personalities, current topics and new teaching methods to the faculty. I am delighted that Winy Maas was the first to accept this role and that we can offer our students two semesters under the guidance of this visionary personality. I believe he will be an inspiration and enrichment for the academic and professional community," says Dalibor Hlaváček, Dean of the FA CTU.
Among MVRDV's popular buildings are the Dutch pavilion at Expo 2000 in Hannover, Rotterdam's Markthal, the Crystal Houses in Amsterdam, the Book Mountain library in Spijkenisse and the world's first publicly accessible art depository, Depot Boijmans Van Beuningen. Their portfolio also includes several masterplans, including visions of the future of Greater Paris, the Left Bank in Bordeaux and the waterfront in Oslo. In Brno, MVRDV is currently participating in a competition for the building of the Moravian Jewish Museum Mehrin.
Winy Maas combines practice with teaching and research. In addition to his work for MVRDV, he is a professor at Delft University of Technology, where in 2008 he founded The Why Factory, a global think-tank and research institute that explores the development of future cities.
"I advocate denser, greener, more attractive and liveable cities, with an approach to design that centres around user-defined, innovative, and sustainable ideas for the built environment, regardless of typology or scale," says Winy Maas, explaining the background to his work.
MVRDV and The Why Factory regularly enter the public debate on architecture and urbanism through exhibitions, publications, and discussions, and this will be the case in Prague as well. In the winter semester, students will focus on global issues. The result will be a set of proposals ranging from small interventions to XXL scale visions, which they will present in the form of a 3D installation NEXT PLANET, the planet of the future, at the final exhibition in January. In the summer semester, the studio will focus on current topics in the Czech Republic.
Winy Maas will give a public lecture on Monday 7 November at 18.00 as part of the November Talks series at FA CTU.