News
Special prize for Three high seats
7/11/2022
Three high seats, a design-build project by Hlaváček–Čeněk studio, was awarded the Building of the Year 2022 Award by the jury of the Foundation for the Development of Architecture and Construction.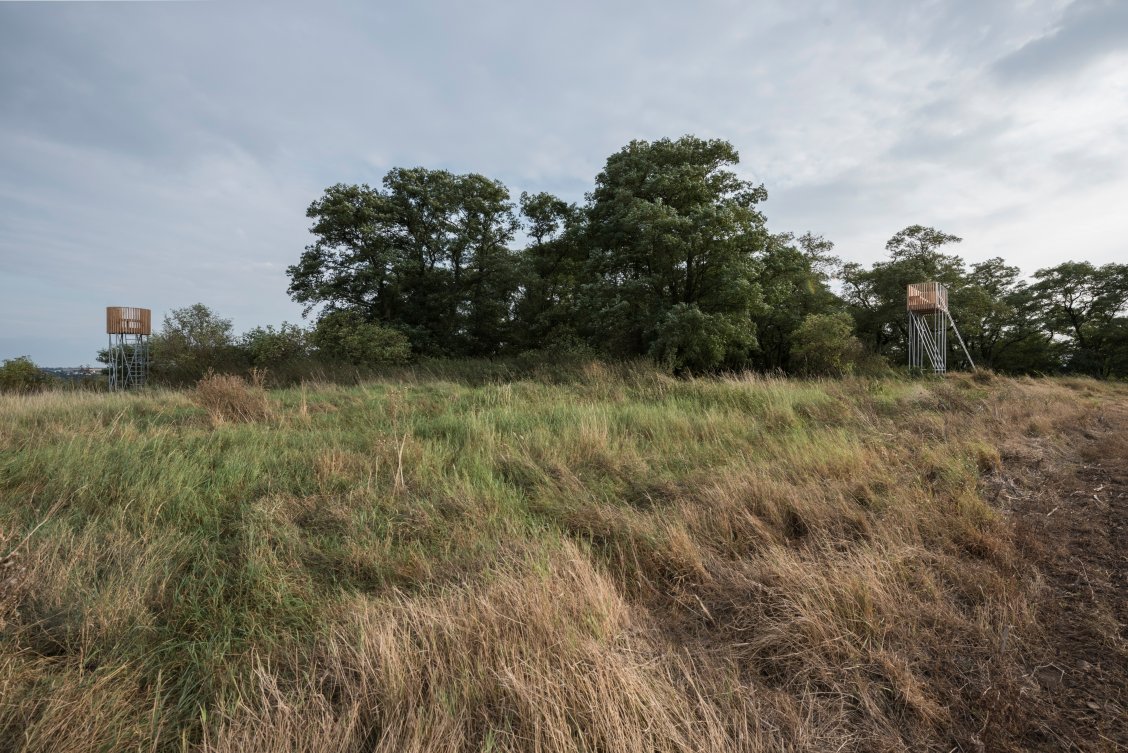 The Building of the Year is a Czech national public building competition, organized since 1992 by the Foundation for the Development of Architecture and Construction. The investor, the town of Libčice nad Vltavou, entered Three high seats into the competition and collaborated with the Hlaváček–Čeněk studio on the project.
"The award was given to an exceptional project that innovates and introduces a modern concept of teaching architecture students in a very significant way. The students have the opportunity to learn about the entire construction process from study to implementation," said the jury of the 2022 Building of the Year Special Award.

Three high seats – Bench, Silo and Chair – are new excursion sites in a forgotten acacia grove between Libčice nad Vltavou and Tursko. Their concept works with different geometric shapes, capacity and function. The Bench is the largest, observers sit side by side and in good weather they can see all the way to Mount Říp. The Circular Silo offers an intimate space, the Chair has the gentlest staircase, and is safe for children and the elderly. Each structure is made up of three parts – a concrete foundation slab, a steel support structure with a ladder or staircase, and a wooden viewing platform with a railing and a bench seat. Their height varies between three and five metres. All wooden elements are made of larch.
Most of the construction work was done by the students themselves with the assistance of professional craftsmen, they also cooperated with the Higher Vocational School and the Secondary School of Industry in Volyn. "We give our heart to the project. To build something is far beyond the normal scope of study, it is a passion for architecture and for Libčice," says the author of the concept, Tomáš Kodet, a student of the Master's programme at the FA CTU.
Information about the project can be found at 1:1 lab.