News
Award of the President of the Senate and nomination for the Czech Architecture Award for the Memorial of the Three Resistance Forces
25/7/2023
The project of transforming Josef Mašín's family home, which is the brainchild of FA teachers Tomáš and Klára Hradeční and their former students, was praised by the President of the Senate of the Parliament of the Czech Republic, Miloš Vystrčil. At the same time, the Memorial to the Three Resistance Forces was nominated for the Czech Architecture Award. The announcement of the results will take place in November.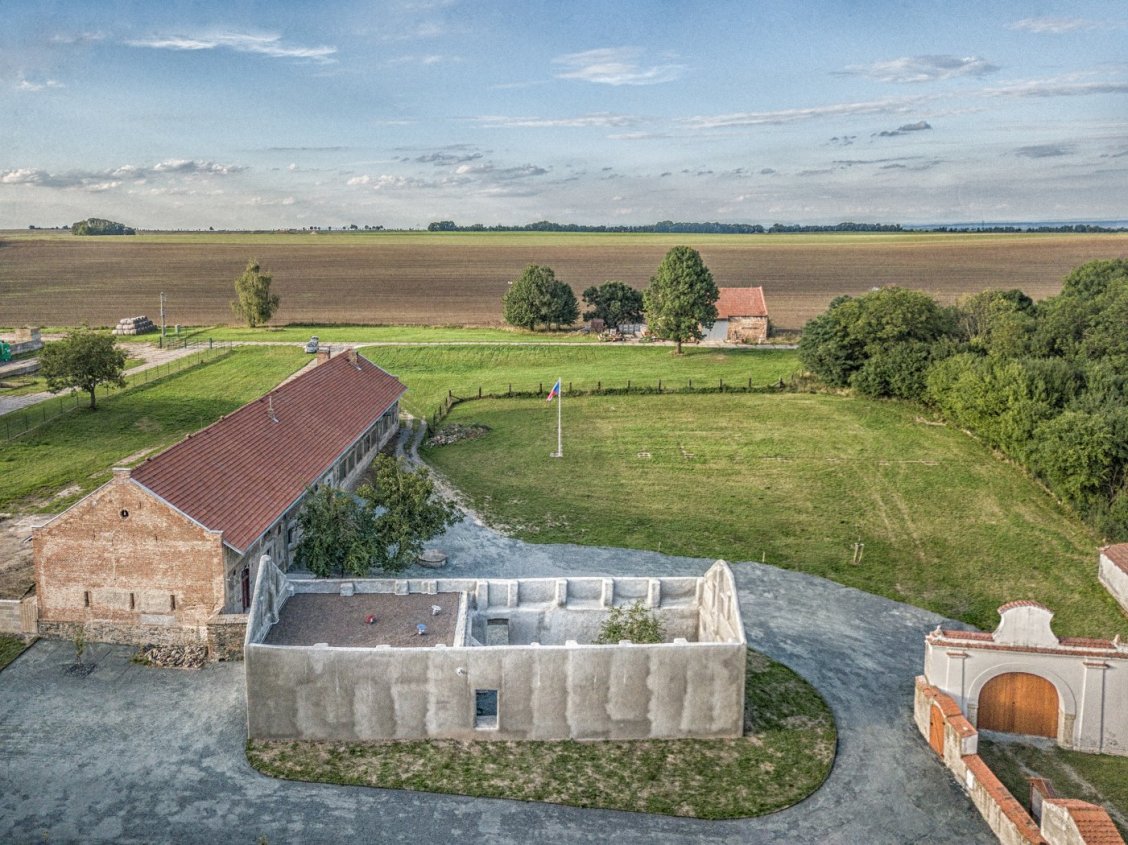 "I decided to grant the President of the Senate Award to the Memorial of the Three Resistance Forces because, in addition to its architecture, I was attracted by its fundamental historical role. It is a dignified reminder of the sacrifices our ancestors made and leaves visitors room for reflection. I consider the combination of a quiet memorial and a history exhibition in the adjacent house to be unique," said Miloš Vystrčil, President of the Senate of the Czech Republic.
The idea for the memorial dates back to 2017, when Zdeňka Mašínová regained her father's family farm. In the same year, an association was formed with the aim of creating a publicly accessible place that would preserve the memory and legacy of Josef Mašín and his family.
During the following academic year, a total of 22 student projects were created at the Faculty of Architecture of the CTU in the Hradečný-Hradečná studio. The purpose of the designs was to create a dignified space that would allow the young generation and the public to get acquainted with a part of our history, and at the same time an environment that encourages education and thinking about the meaning of concepts such as identity, patriotism, national pride and freedom.
The graduates, under the guidance of their former teachers Tomáš and Klára Hradeční in the IXA studio, then further developed the project until its final implementation, which opened in 2022. "The idea of a memorial to the Three Resistance Forces responds to an extraordinary situation where the entire modern history of Czechoslovakia and the Czech Republic can be read through the fate of one peasant family and its contemporaries. We understand the memorial as a place for preserving memory, reminding not only the conditions of the formation and life of the three resistance groups, but also their context and integrity," the authors say about the memorial.
The Czech Architecture Award is a competitive showcase of the best projects built in the Czech Republic in the last 5 years organized by the Czech Chamber of Architects. The entries are judged by an international jury of seven members. Gilma Teodora Gylytė (Lithuania), Joakim Lindmarker (Sweden), Winy Maas (Netherlands), Taba Rasti (Spain), Oliver Sadovský (Slovakia), Maike van Stiphout (Netherlands) and Deyan Sudjic (Great Britain).
Our teacher Boris Redchenkov's studio A69 was also nominated for this year's award. The name of the winner of the main prize will be announced to the public on 9 November.