Erasmus Exhibition
Prefabricated housing badhusgatan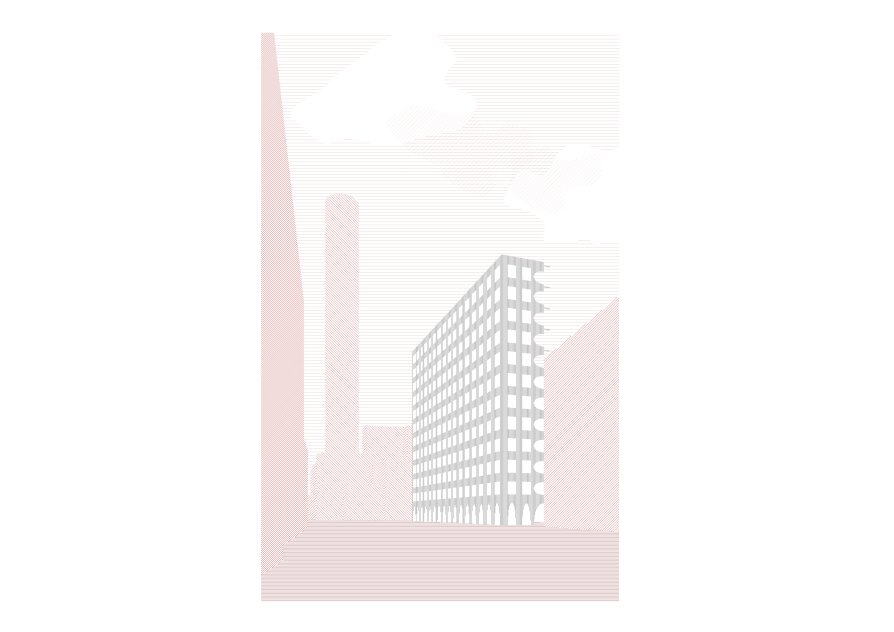 Annotation
The main assignment of this semester was to design a residential building on our chosen plot. Keywords throughout the semester were: INNOVATIVE DENSIFICATION, ADAPTABILITY, FLEXIBILITY, SOCIAL AND ENVIROMENTAL SUSTAINABILITY. Simply put, create a concept, a design of an apartment building that would correspond to the future vision of housing. I have chosen a plot in the heart of the city of Göteborg. It is a supplement and completion of a city block on the corner of surbrunnsgatan / stora badhusgatan. As an exchange student who came to Göteborg only in January I perceive the plot and its surroundings as strongly influencing by the whole industrial vibe of the city, especially by the river.
my key experience from erasmus
The key experience for me was to design in a completely different environment, at school and in general in the Swedish education system, which is much freer and more benevolent than the one here in Prague. Chalmers is a very international university, which is an enrichment in itself, but at the same time it gave me other skills. There was social and environmental sustainability much more addressed at this school, they also talk about things like gender in architecture, discrimination in architecture or biomimicry and they are not afraid to go into political issues, when, for example, we had one task to work with the wall in Hebron, which separates the Palestinians and the settlers.
Another interesting experience was staying in Sweden during Covid, when life there was relatively normal and it was a great contrast compared to the Czech Republic, staying there was probably the best possible decision.
University name
Chalmers tekniska högskola i Göteborg
Supervisor's name
Björn Gross
semester
Summer semester 2020
Year
5