Exhibition of Studio Projects 2020
For a Lively City Centre!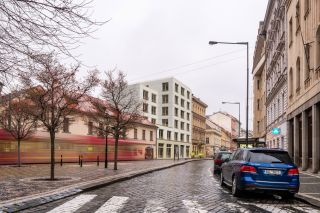 Annotation
What should the new buildings in the center of Prague look like? What social problems should she respond to? And should our plot be built when there is a gap with the garden continuously since the Middle Ages? I design city rental apartments for long-term housing of families. The center desperately needs permanent residents of various ages. In addition to housing, there are other functions in the buildings that make local life more pleasant - a gym for the surrounding schools and locals, classrooms for nearby art schools and community spaces for the house's residents.
Type of project
Studio project
semester
Winter semester 2020
Study program
Architecture and Urbanism
Year
5