Exhibition of Studio Projects
The avenue Letců R.A.F.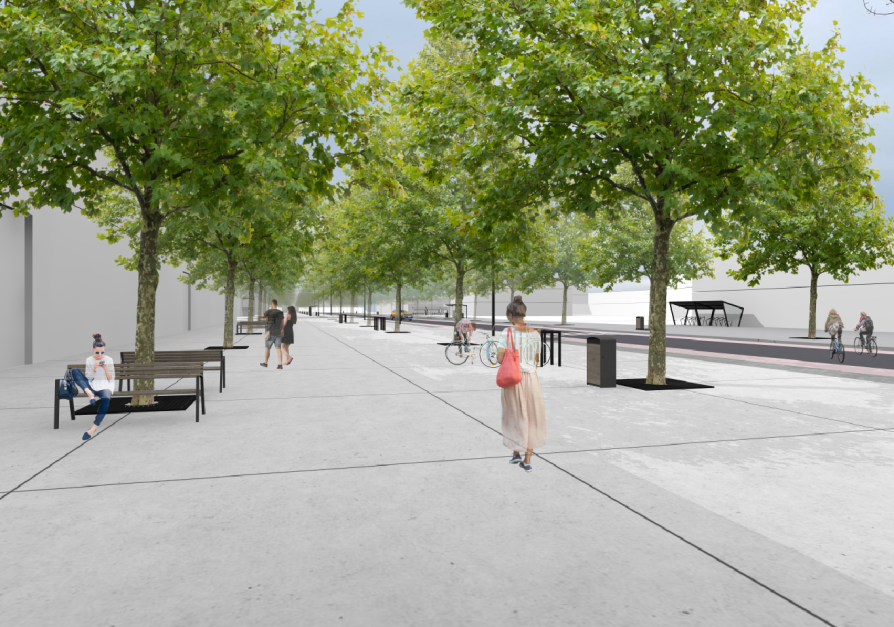 Annotation
The Avenue of Letců R.A.F. in Nymburk is a modernist boulevard on the outskirts of the city. The proposal is based on an urban planning project. It was essential to change the traffic scheme. The street works on an axis. One half is dedicated to motor traffic, the other is a purely pedestrian zone. The row of trees located in the green belt between the one-way roads, is replaced by 3 rows of trees. The pavement is sloped and the trees are watered naturally. The highlight is the city park. It offers shady spots, balances the ratio of concrete area in the place. For a better climate, a meadow is planted in most of the area, which helps retain water and supports biodiversity.
Type of project
Studio project
semester
Winter semester 2022
Study program
Architecture and Urbanism
Year
5