News
Laboratory of Inclusive Urbanism as a format for teaching
1/10/2020
The publication Inclusive Urbanism, published by the Technical University of Delft in the professional journal Urbanism Series (RiUS), publishes an article presenting the laboratory of inclusive urbanism as a format for teaching. The publication was written by Jana Zdráhalová from the Department of Urbanism of FA CTU together with her colleagues Angela Mensing-de Jongová (Faculty of Architecture of the Technical University of Dresden) and Kinga Racoń-Lejová (Faculty of Architecture of the Technical University in Kraków).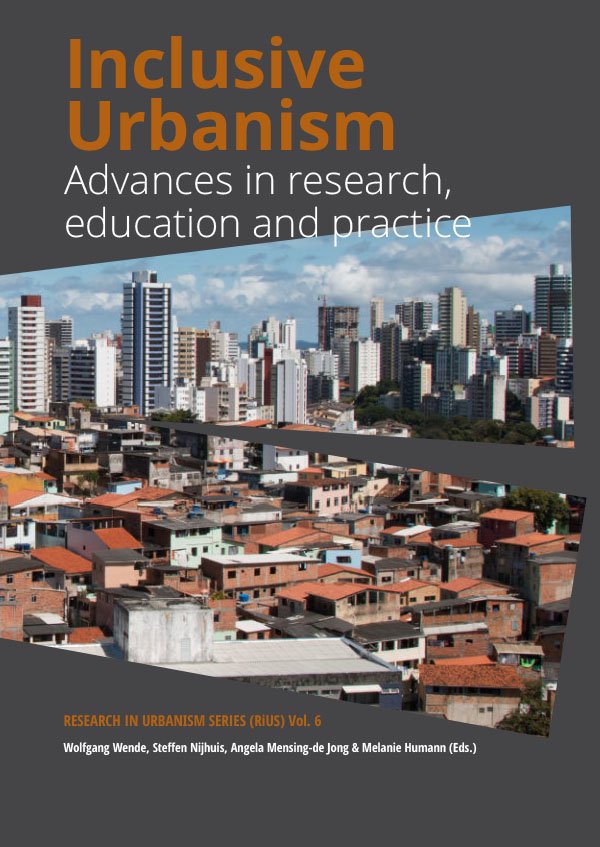 An article entitled Lab of Inclusive Urbanism as a Format to Educate Urban Designers (in the Inclusive Urbanism publication on pages 151-169) chronicles the successful collaboration of the architecture faculties of several European universities between 2009 and 2019. It represents a new concept of urban planning education, involving students in the fields of architecture, landscape architecture, spatial planning and geography of the faculties of architecture from Delft, Dresden, Krakow and Prague in a so-called urban laboratory. It describes the laboratory format used in urban design teaching, with emphasis on its innovative and inclusive aspects.
Alongside classic studio projects, the lab is a valuable format for urban design instruction, with a unique group of participants, collaborators and stakeholders working together. In the laboratory, they formulate a spatial strategy based on the existing urban identity and the socio-economic and demographic conditions of the site.
The preparatory phase includes a case study analysis carried out remotely using geo-portals and local government information. In order to promote an inclusive component of the project, it is also necessary to take into account preliminary studies and the specific experience of local government, NGOs and local residents. Between 35 and 60 students work in the laboratory to evaluate the complex historical, political, natural and cultural conditions that place it in the context of the city's current spatial and social situation.
The possibility of exchanging ideas, working methods and mapping skills between participants from different universities, countries and education curricula is also an added value. The laboratory also serves as a useful platform for open discussion between stakeholders and local government representatives. It promotes objective debate without potentially conflicting political and financial influences.
The students meet regularly within the lab. They first undergo an initial workshop and then work together on a given topic, defining concepts for dealing with large, often historically, politically and socially complex territories. Under the expert guidance of educators from the universities involved, they openly discuss not only with each other but also with representatives of local governments.
About Inclusive Urbanism publication
The publication responds to UN Sustainable Development Goal 11 - to create inclusive, safe, resilient and sustainable cities and communities. It presents a wide range of approaches and deals with themes of landscape design, urban geography and urban planning in terms of architecture and urban planning. The content is divided into three parts: research, education and practice. It presents the latest research results in the area of spatial planning, while in the second part it focuses on higher education. Does it seek answers to the question of whether we need new learning formats, and how they are to be designed to promote inclusive urbanism? The third part of the book offers examples of spatial design, urban laboratories, planning and co-production processes, and presents them together with their opportunities to promote inclusion.
You can download the entire publication here.
Inclusive Urbanism. Advances in research, education and practice
Published by TU Delft Open in September 2020
Editors: Wolfgang Wende, Steffen Nijhuis, Angela Mensing-de Jong, Melanie Humann
Number of pages: 328
ISBN 978-9463663175