News
FA teacher Štěpán Valouch wins 5th year of Czech Architecture Prize 2020
25/11/2020
The winner of the Czech Architecture Prize streamed from the Archa Theatre on Monday 23 November 2020 was Štěpán Valouch and Jiří Opočenský from the studio of ov architekti. They won the award for reconstruction and construction of the Lasvit headquarters in Nový Bor. Štěpán Valouch works at the Department of Architectural Design II, where he runs his own studio for the second year.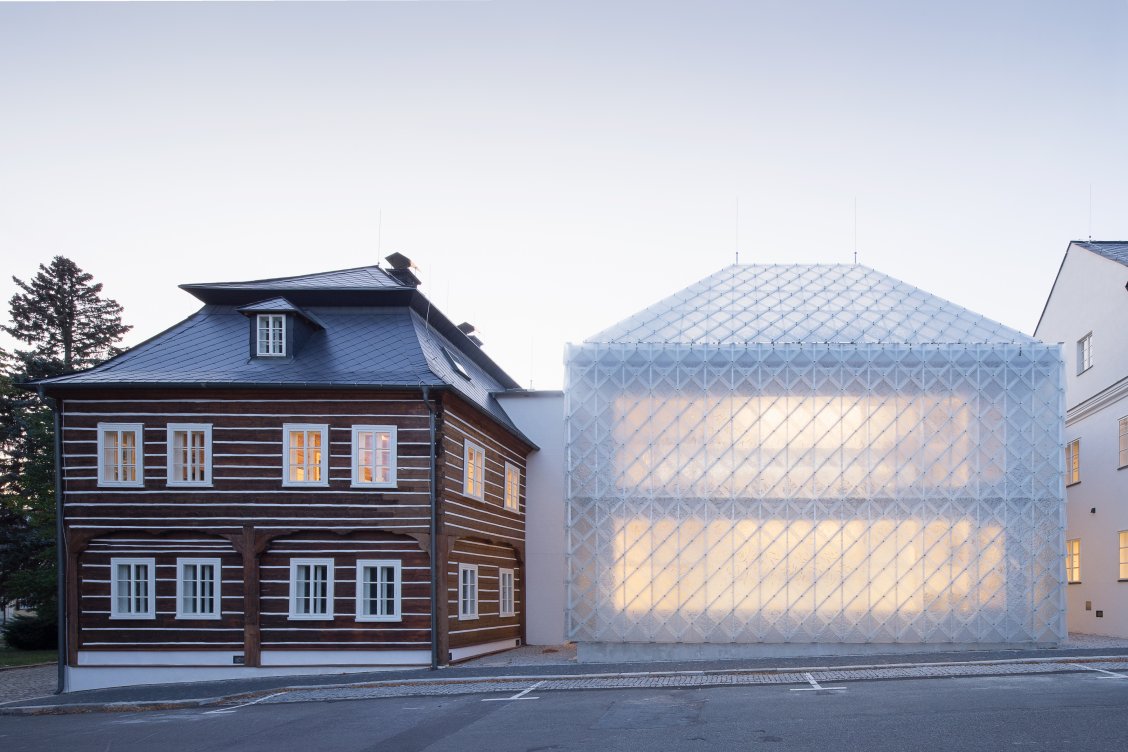 The Lasvit Reconstruction Project also won a Reconstruction Prize at the Architects Grand Prix in early October - the National Architecture Prize 2020, which we wrote about here.
Among the nominations were the Shelter at "Boulder Falls", designed by FA students Julie Kopecká (author of the concept), Anna Blažková, Erik Ebringer, Michael Košař and Michaela Křižovaková, led by Dalibor Hlaváček and Martin Čeňek. The shelter also received honorary recognition in the Architects' Grand Prix - the 2020 National Architecture Prize announced in early October.
Another nominee was the project Hotel Urban Creme Praha of the office ra15, where works another FA teacher Radek Lampa, the New City Hall of Prague 7 by studio bod architekti where Vojtěch Sosna works.
We also congratulate our graduate, Veronika Indrová, who collaborated on two Atelier 111 projects by architects - Opatov Workshops and the Family House in Jinonice - awarded as a Finalist.
The winners and the six finalists were selected by a jury from a total of 27 nominated works. Overall, there were 191 works completed in the last five years. See the competition website for details.