News
Launching the new discussion broadcast Po?škole
13/3/2021
Designer Roman Kvita and architect Vojtěch Sosna are historically the first guests in a new talk show called Po?škole. Especially for students and recent graduates of architecture and design studies, it has been prepared by the public relations department of the FA CTU. "Through invited guests, we want to inspire, motivate and above all seek answers to everything that interests architects and designers at the beginning of their professional careers," says its creator, dramaturgist and host, Michaela Mrázová, about the programme.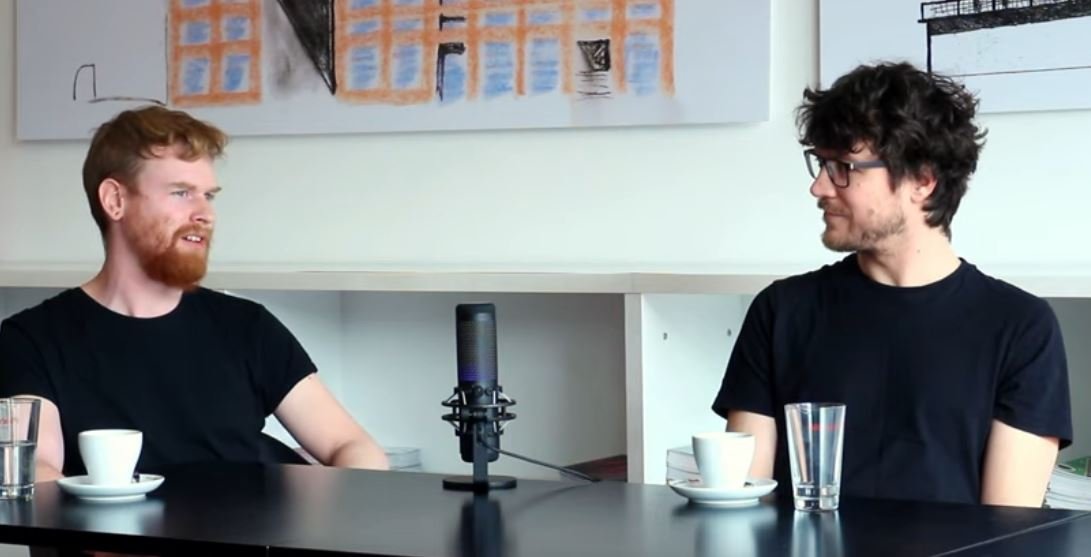 Among the topics of guest interviews will be professional ethics and fees, teaching experience and research, marketing of products, combining careers and parenting, working with the public and much more. The premiere episode of the pre-taped show will be published once every three weeks on the FA's YouTube channel.
Why a question mark in the title Po❓škole?
One question mark placed in the show's title suggests and represents all the question marks, uncertainties and concerns that graduates have about their future in the field of architecture. The show will give them the opportunity to go to a coffee shop (virtual only so far) around the faculty, where they will learn from more experienced colleagues what to expect after school when they get their diplomas.
So accept our invitation to an improvised studio in the empty ArchiCafé, where we have invited the designer Roman Kvita, a graduate of the Industrial Design studio of Prague's UMPRUM and founder of the Roman Kvita Design, and the architect Vojtěch Sosna, assistant professor of the Rothbauer studio at the FA and co-founder of the BOD architekti.
The show's host, architect Michaela Mrázová, will ask them about their beginnings, where they gathered their experience, why they went down the path of setting up their own studio, or what kind of professions they work with.
You can watch the show at FA's YouTube channel.
The jingle theme for the show was created by FA Master's student Eliška Nakládalová, the camera and editing were provided by our colleague Stanislav Moravec, technical equipment was lent from MOLAB.
Do you have a tip for other interesting guests on our show? Write to us at pr@fa.cvut.cz.