News
The publication How to write a dissertation in architecture is also offered to doctoral students in printed version
13/4/2021
After a positive response to the electronic version, the publication How to write a dissertation in architecture is now published on paper by our faculty teacher, prof. Matúš Dulla. The publication is for Ph.D. students in architecture, but also in related fields. All Ph.D. students from the Faculty of Architecture of CTU will receive a copy when enrolling in September.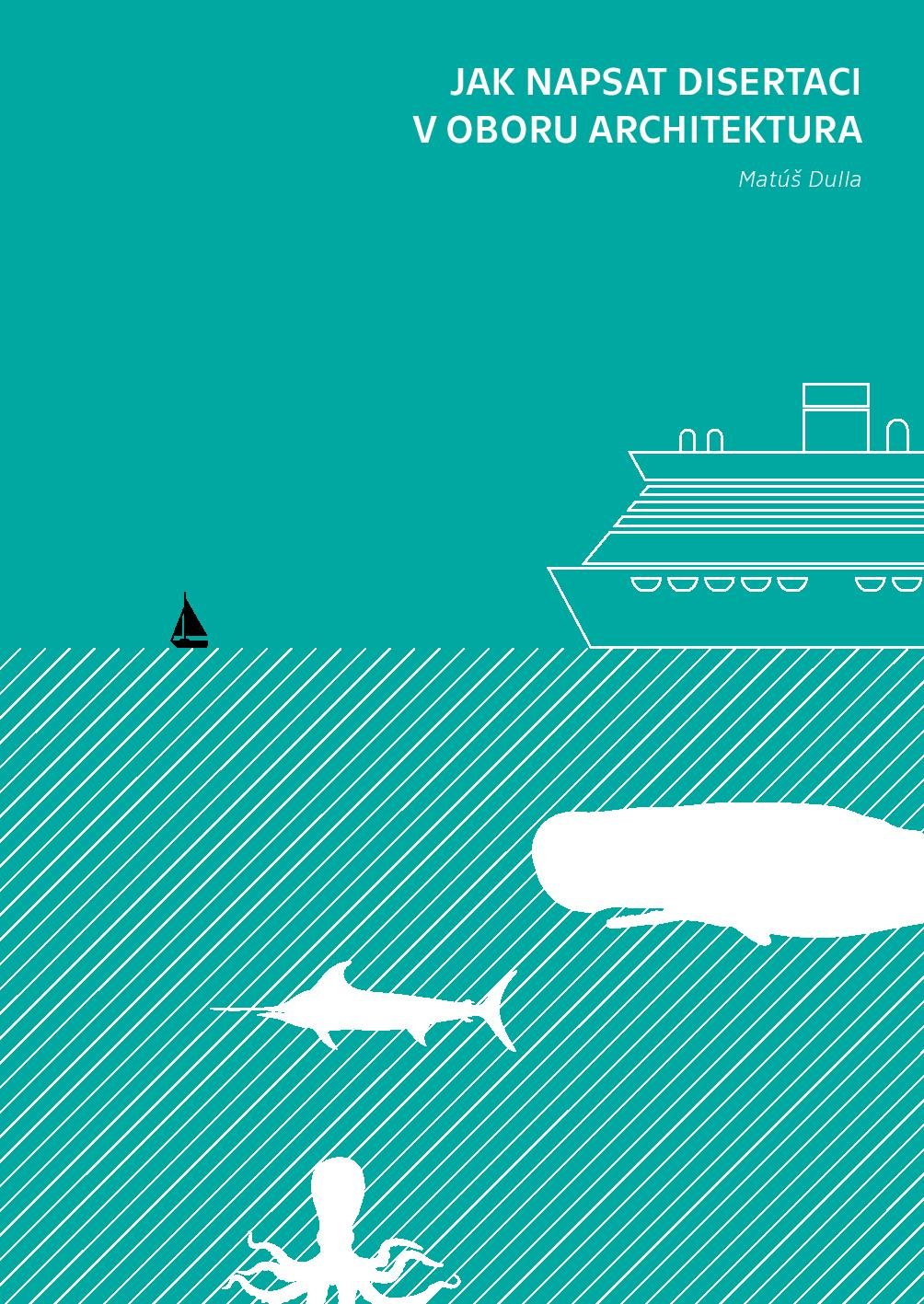 "I tried to avoid the instruction manual, which would only be a dry interpretation of the last citation standard or other duties," writes prof. Matúš Dulla in the foreword. In addition to guidance on how to prepare and write a dissertation, it also makes recommendations on where and how to write undisturbed, or how to handle procrastination. At the end of each chapter, he offers good advice, with the most relevant thoughts.
The book can be downloaded electronically.
How to write a dissertation in architecture
prof. Ing. arch. Matúš Dulla, Dr.Sc.
Expert review: Petr Kratochvíl, Henrieta Moravčíková, Tereza Zoulová
Language editor: Tereza Zoulová
Illustration: © Monika Bočková
Graphic editor: © Tereza Melenová
In 2021, published by the Czech Technical University in Prague.
Processed by Faculty of Architecture CTU, Thákurova 2700/9.
Second edition, first print edition. 115 pages

ISBN 978-80-01-06816-8 (tisk)
ISBN 978-80-01-06790-1 (on line)
DOI 10.14311/BK.9788001067901
The publication of the book was supported by the internal competition of FA CTU, IP RPMT 2020.