News
Research Centre for Industrial Heritage of FA CTU became a co-researcher of two international projects
13/7/2021
One of the departments of our faculty, the Research Centre for Industrial Heritage (RCIH), has started cooperation on two international projects dedicated to scientific research and popularization activities. The first project focuses on the revitalisation of the historical brewery and the opening of the brewery museum and archive in Kostelec nad Černými lesy, while the second project focuses on railway heritage and tourism development in the Visegrad Four countries.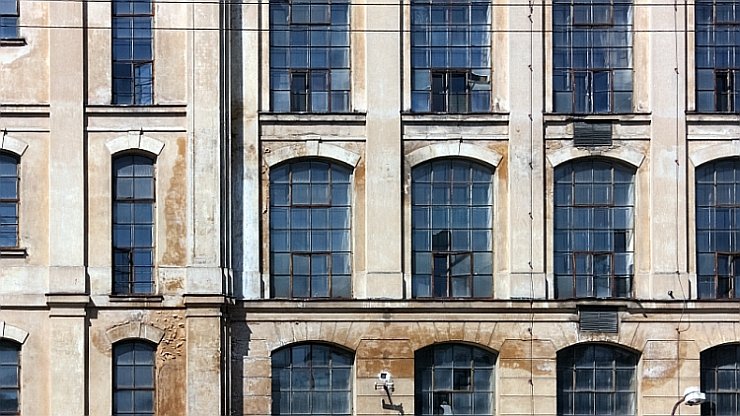 In the project entitled Revitalisation of the historical Liechtenstein brewery, restoration of the original technology and access to the unique brewery museum and archive in Kostelec nad Černými lesy supported by the EEA and Norway Grants, the RCIH will participate in a number of scientific research and popularisation activities in the next three years in cooperation with the Černokostelec Brewery Archive and Museum, the Norwegian company Kveik Training and the Icelandic Herring Era Museum.
The focus will be on the restoration of disrepair sections of the brewery premises and the complete restoration of the original brewery technologies, which will then be placed in the museum's permanent exhibitions. A significant portion of the exhibit will be brought into working order to create a unique living museum. In addition to the construction and restoration activities, this will include making the brewing museum accessible to the public and hosting cultural activities scaled to community gatherings. There is no similar museum anywhere in the Czech Republic that maps the brewing industry in its entirety. 4000 m2 of exhibition space will be created, covering not only technological processes but also architecture and local history.
The second project supported by the International Visegrad Fund is Rail4V4+V - Railway Heritage for Sustainable Tourism Development. It focuses on the potential of railway heritage for tourism development. It seeks to highlight the tourism potential of railways, in particular through their history and heritage, and to recall the role that railways have played in creating a Central European collective identity. In line with the objectives of the European Year of Railways and the strategic priorities of the Visegrad Four in 2021, it aims to raise awareness of the role of railways for sustainable tourism development in the V4 countries through unique labelling and presentation of railway heritage, in site and digital platforms.