News
New Book Conservation – Demolition
24/8/2021
On the occasion of the European conference New Dimensions, which will take place at the Faculty of Architecture of the Czech Technical University in Prague from 25 to 27 August, a large publication full of the outputs of the international workshop Conservation/Demolition held in September 2019 in Prague will be published. The book is available in printed form for conference participants, while others can download it electronically.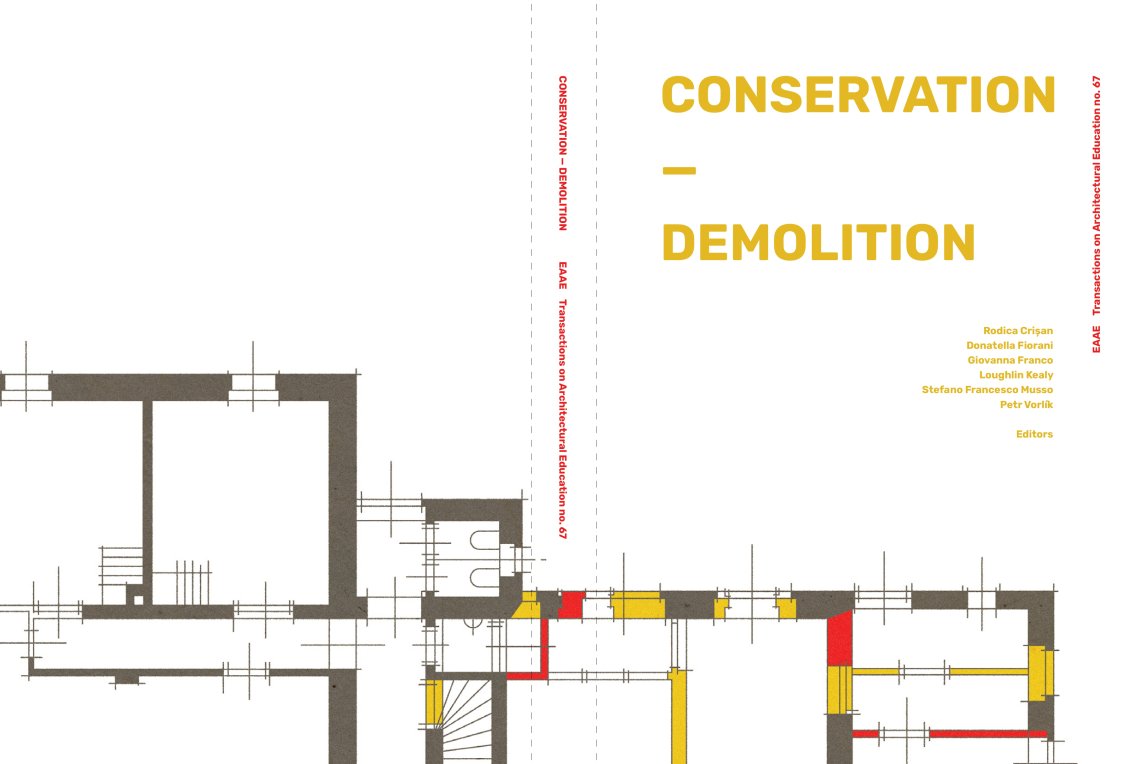 This workshop, like the New Dimensions conference, was held under the patronage of and in collaboration with the European Association for Architectural Education (EAAE). It was attended by over 51 experts from Belgium, the Czech Republic, Ireland, Italy, Portugal, Romania, Spain, Turkey and the UK, 34 of whom mapped themes related to the issue of Europe's disappearing architectural heritage.
The texts in the publication are divided into 4 parts:
The Road to the Contemporary Hybrid City and Cultural Complexity
The power of the everyday
Current versus traditional technologies and approaches
Scale of new interventions versus memory.
The book is published in English.