News
Visit the exhibition of the Faculty of Architecture of CTU at ScienceFest (VědaFest)
2/9/2021
ScienceFest (formerly the Festival of Science at Kulaťák) will take place on Wednesday 8 September 2021 from 8.30 am to 6.30 pm on the grassy area of Vítězné náměstí. It is intended for pupils and students of primary and secondary schools, but also for the general public. This year's 9th edition is subtitled "Digital World". Our faculty will present itself with an interactive exposition Historical Cities and their Transformation, which will show visitors in an entertaining way how the territory was laid out in the past or how traces of original settlements, extinct streets, roads and watercourses can be revealed on historical maps. Come and discover with us the architectural intentions and plans of our ancestors!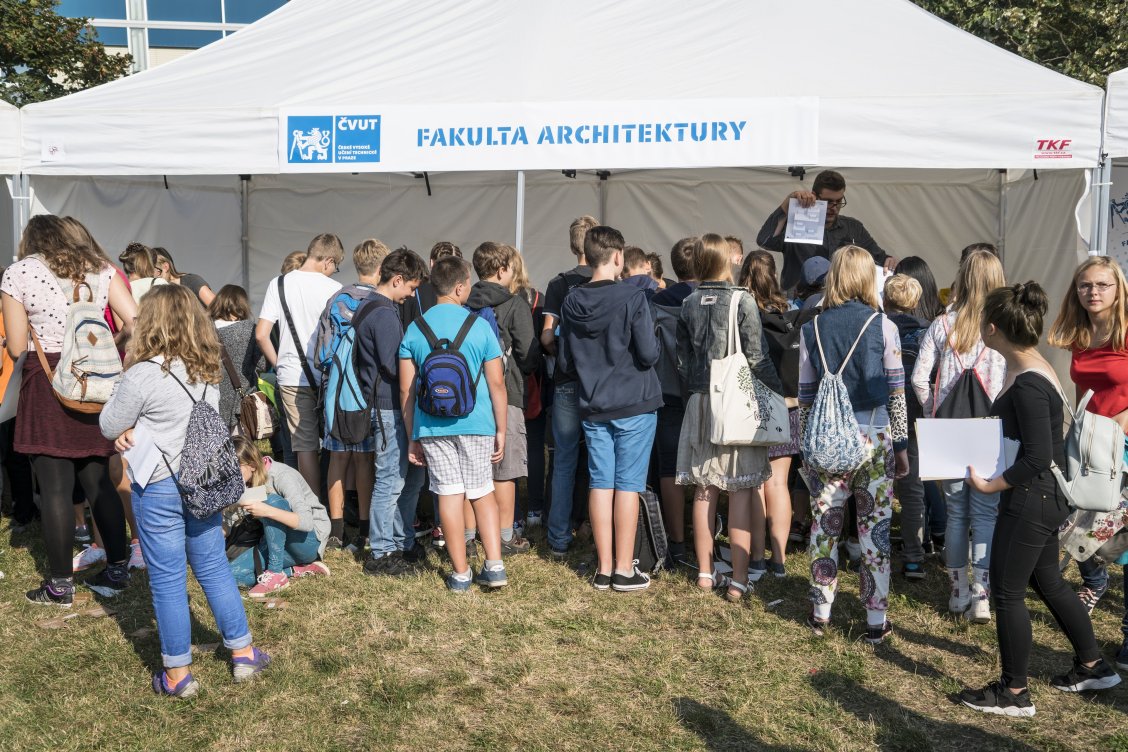 ScienceFest is a joint project of the Czech Technical University in Prague, the University of Science and Technology in Prague and the Children and Youth Centre of the capital city of Prague. It tries to present science and technology in a popular way. There will be no shortage of science and technology demonstrations with unusual experiments and experiments that those interested can try for themselves. Admission to all programmes is free.
The Tech Zone of CTU in Prague will present most of its faculties and the Masaryk Institute of Higher Studies with its interesting exhibits, scientific projects, demonstrations and examples of modern technology and emerging technologies.
There is also an online version of ScienceFest, which can be watched from 8 September to 31 October.
More information about the event can be found at here.