News
Jan Bittner produced the second best diploma project in the field of sustainable development of settlements
24/9/2021
The winners of the 5th annual J.B. Jackson Awards for the Best Diploma Project in Sustainable Settlements were decided by the judging committee in August. The competition was open to purely theoretical projects, but also to those that focused on the development of a specific area, both from a spatial-technical perspective and from the perspective of strategic development or socio-economic or urban planning issues.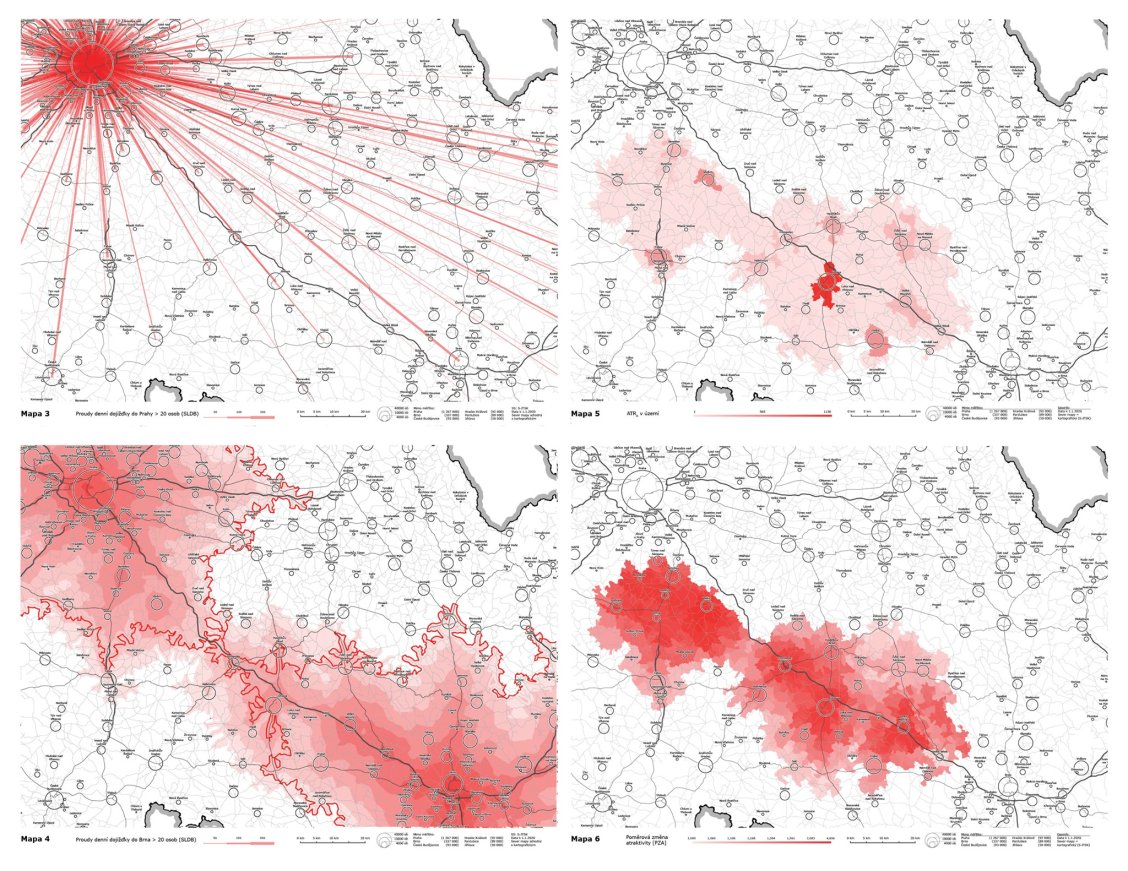 The 1st prize was awarded to Ing. Václav Hofman from the Faculty of Environment of the Czech University of Agriculture for his work Public Spaces in Suburban Development of Municipalities in the Hinterland of the Capital City of Prague, 3rd prize went to Mgr. Lenka Paszová from the Faculty of Science, University of Ostrava for her diploma project Walkability and Urban Structures/Design.
Ing. arch. Jan Bittner won the 2nd prize for his diploma project Territorial impacts of the high-speed line system Prague – Brno, which he prepared under the supervision of prof. Ing. arch. Karel Maier, CSc.
Bittner investigated the development potentials in connection with the stations on the high-speed line Prague – Brno and examined the possibilities of urban planning solutions for the impact of the construction of the VRT in selected locations. In the design part, it proposed the form of spatial changes in the vicinity of the three planned stations in different spatial conditions:
Vlašim (stations on the outskirts of the city),
Jihlava (station in the city centre)
Humpolec – Pelhřimov (station outside the city).
He made the design to scale:
region (ntire area of the station)
city (interaction of the station with the existing city structure)
urban detail (surroundings of the station, adjacent public space).
Jan Bittner's project can be found zde: