News
The Dean will award the best students. The Academic Community Award will not be awarded this year
11/11/2021
The awarding of the best student projects and works will take place on 24 November during the celebration of the 45th anniversary of the Faculty of Architecture of the CTU in Prague. This year, the Award of the Academic Community of the CTU Faculty of Architecture for Outstanding Achievement will not be awarded, as only one project qualified for it.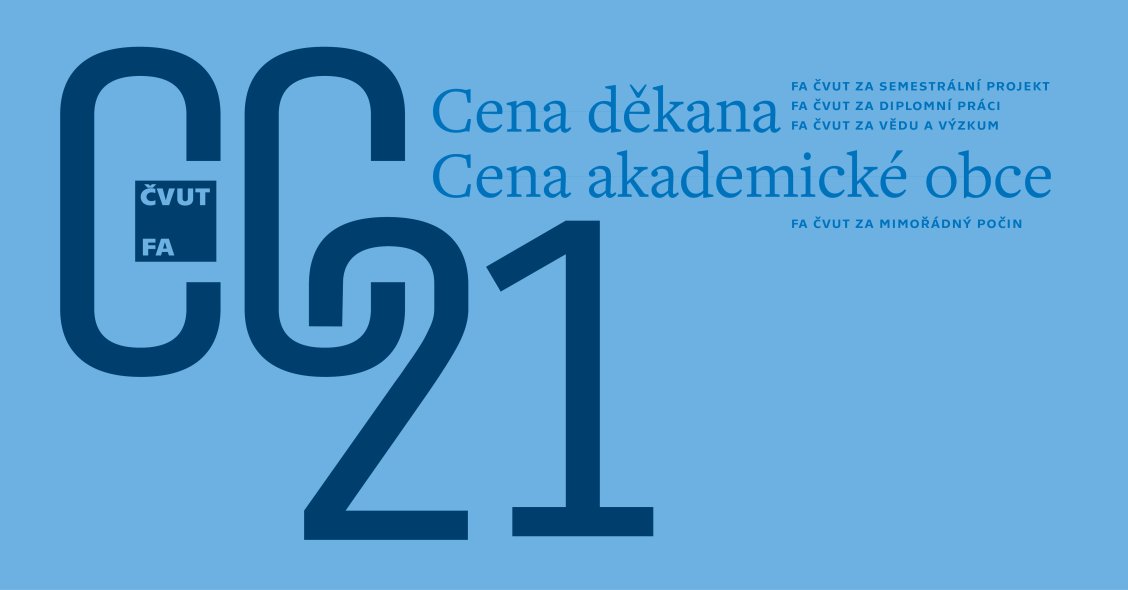 The competition for the Dean's Award and the FA Academic Community Award for Outstanding Achievement is being held for the first time this year. It was announced by Dean Ladislav Lábus retrospectively for the academic year 2020/2021. The subject of the award is student projects and works from teaching at the faculty and extraordinary achievements of students of the faculty.
Outstanding Achievement Award
A total of four students whose work contributes to the reputation of our faculty were nominated for the award by the academic community:
Filip Chládek – for his work with People in Need, especially the "Tutoring" project during the pandemic.
Vojtěch Rudorfer – for his work within the Re-vision of Olomouc association, which is dedicated to the education in the field of architecture and public space in the regional city of Olomouc.
Karolína Suchá – for her work in the Festina Lente association, which organises travelling camps for people in wheelchairs with various degrees of disability.
Jakub Marek – for a 200-metre-long mural in Libeň to commemorate the courageous act of paratroopers Jozef Gabčík and Jan Kubiš in public space.
Based on the presentations of the committee composed of doc. Michaela Brožová, Ing. Jana Tóthová, prof. Petr Vorlík, prof. Zdeněk Zavřel and doc. Jan Jakub Tesař, the committee voted to put Karolína Suchá and Jakub Marek forward to the public vote of the academic community. Jakub Marek subsequently renounced the nomination and thus only one entry was de facto qualified.
In accordance with the Dean's Award statute, the nomination was postponed until next year as only one entry qualified for the public vote.