News
Students designed an insulin pen for developing countries and won Hackathon in Zurich
17/12/2021
Design student Natália Bodnárová won the Hack for Healthcare competition together with her colleagues from the Czech Technical University Vojtěch Petrásek from the Faculty of Electrical Engineering, Ĺuboš Repka from the Faculty of Information Technology and Vasil Kostin from the 3rd Medical Faculty of Charles University. The purpose of the competition was to encourage young talents to collaborate across disciplines and bring new solutions for humanitarian aid by connecting technology, medicine and business.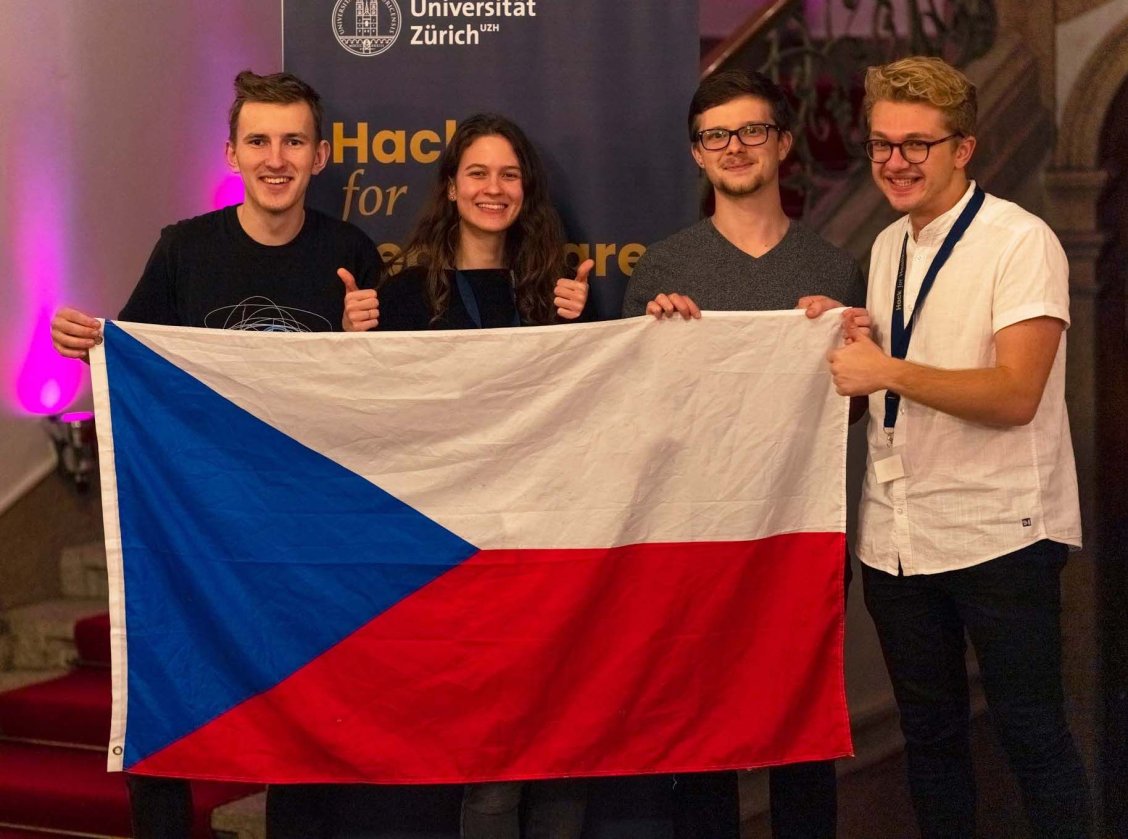 Hackathon, a 48-hour marathon (hence the name hackathon – hack + marathon) was held from 26 to 28 November in Zurich. Competing teams tackled the possibility of using 3D printing in healthcare in developing countries. According to the organisers of the competition, the ongoing pandemic has highlighted the need to come up with innovations that will help overcome disrupted global supply chains and solve the shortage of medical supplies. Apart from 3D printing, there is no technology that can rapidly prototype and produce devices that can be used to help people and health workers in developing countries.
The winning team of students from the Czech Republic designed an innovative insulin pen made by 3D printing, into which any insulin cartridge and needle can be inserted. By using 3D printing, the pen can be cheaply personalised. "3D printing eliminates large parts of the logistics chain and facilitates more frequent design updates than mass-produced products," says Natália Bodnárová, a third-year design student at the CTU. Moreover, the pen is easily recyclable.
As a team member, Natália helped with the design of the insulin pen and the final presentation. "It was a great opportunity for me to try creative teamwork and I am glad that together we could successfully represent CTU at the international competition." The winners are currently communicating with Doctors Without Borders about the possibilities of further development and hope to put their proposal into practice.
The competition was organised by the University of Zurich in cooperation with ETH University and the Red Cross and Doctors Without Borders.
More about Hackathon Hack for Healthcare
Photo: Vasil Kostin and Natália Bodnárová