News
Krkonoše Architecture Award for the projects of our students and teachers
15/11/2022
The Krkonoše Architecture Award, a new regional competition showcase, has awarded footbridges and shelters for the KRNAP. The main prize was awarded to Aparthotel Svatý Vavřinec by OVA, the studio of our teacher Štěpán Valouch.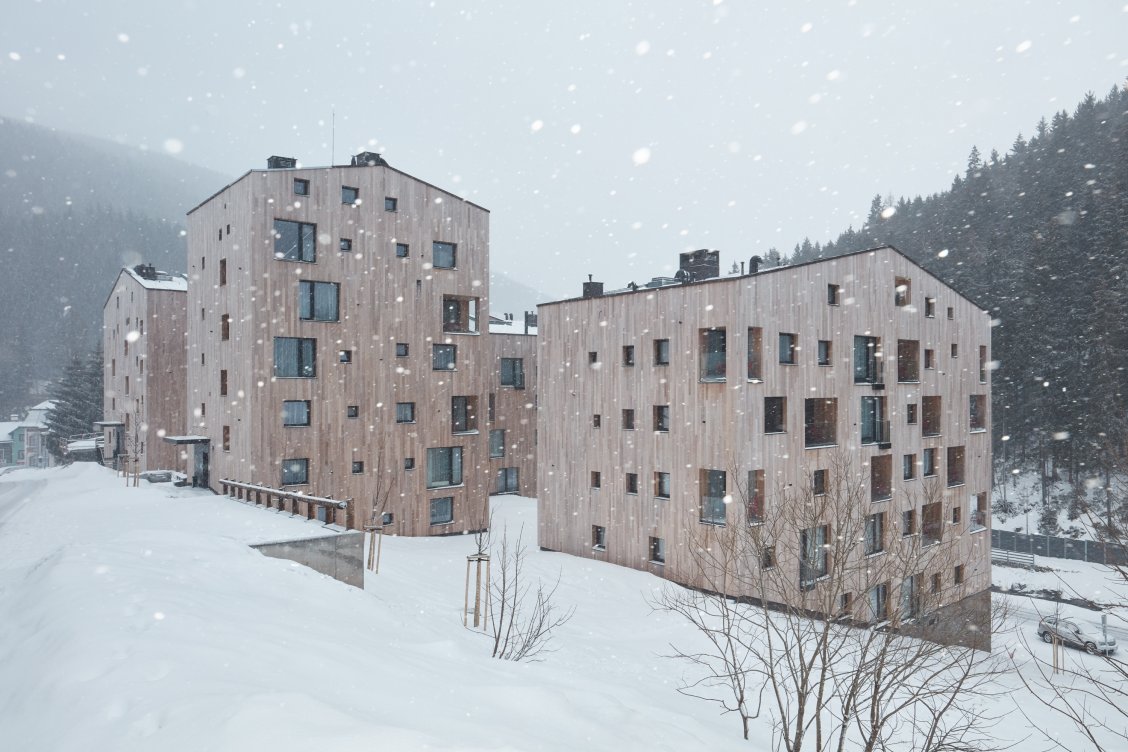 The Krkonoše Award is a unique novelty in the Czech context and complements the established national competition shows. It aims to stimulate public interest in quality and sustainable architecture and landscape interventions. It aims to initiate discussion and identify cultural values in the region. In the first edition, 18 large and 2 sets of smaller projects were entered, the winners were decided by a nine-member jury of national architects. The award ceremony took place on 3 November.
"Recognition of quality implementations in our region is important. They present not only the work of architects and landscape architects, but above all responsible investors and sponsors, both private and public," say the organisers of the competition.

The network of footbridges and shelters in the Krkonoše Mountains is the result of cooperation between the Department of Architectural Design II of the FA CTU and the Krkonoše National Park Administration. The students had to face many challenges – extreme climatic conditions, requirements for easy handling, size and cost. In total, five footbridges and six emergency shelters were built in the national park where hikers can rest or hide from bad weather.
For the winning Aparthotel Svatý Vavřinec, the jury appreciated the professional approach of the private investor in selecting the solution through a competition, the design and implementation. "The resulting ensemble has significantly redefined the previous urban context of the centre of Pec pod Sněžkou. It is of high architectural quality and functionally supports the life of the village," said the chairman of the jury, Tomáš veselý.

The Krkonoše Award is organised by the Czech Centre for Architecture and the Local Action Group Krkonoše. An important part of the whole project is a travelling exhibition of nominated works in villages in the evaluated area.
Information about shelters and footbridges can be found on the website of the 1:1 lab platform, under which we present design-build projects that have been created over the last 11 years at the Department of Architectural Design II.