News
Ancient mythology in the Rose Garden. Tomáš Efler and Václav Girsa awarded in the Architects' Grand Prix
25/11/2022
The 29th edition of the National Award for Architecture knows its winners. In the category of reconstruction the jury awarded the restoration of the gloriette of the castle in Děčín. The prize goes to the teachers from the Department of Architectural Conservation FA Tomáš Efler and Václav Girsa.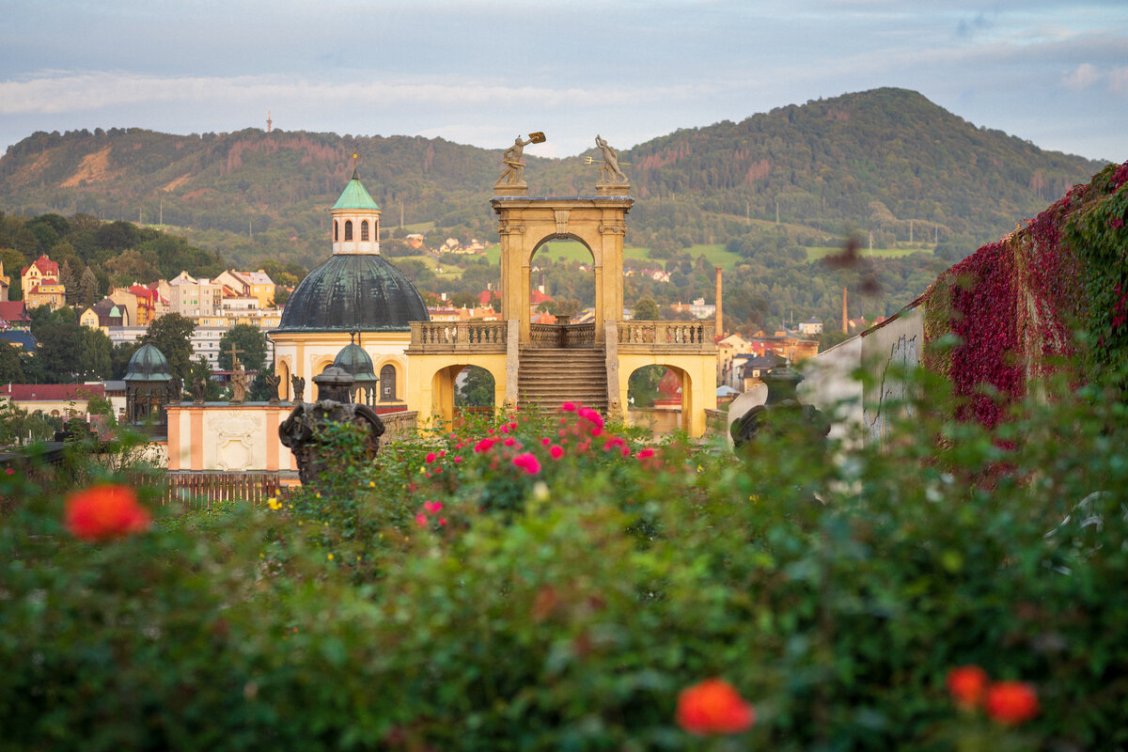 The Architects' Grand Prix competition was founded in 1993 by Alena Šrámková and is announced annually by the Architects' Association. This year, 255 projects were submitted and evaluated by a five-member jury consisting of Eva Le Peutrec, Jean-Pierre Carniaux, Robert Schmitz, Martin Rein-Cano and Michal Bogár.
The rose garden of the Děčín castle, an important Baroque monument, is closed by a two-storey lookout gloriette with rich sculptural decoration. It has been damaged for a long time due to weather conditions and inappropriate building modifications. The reconstruction project, to be carried out in 2020–2021, was developed by a team of Tomáš Efler, Václav Girsa, Miroslav Hanzel, Jana Strnadová and Jaroslav Svěrek.

"I appreciate the jury's decision very much and I take it as an award for multidisciplinary work, where the essence of the work consists of a demanding restoration of the stone-sculpture decoration, craft and structural repair of the building and local corrective adjustments with the absence of significant contrasting interventions," says architect Tomáš Efler from the Department of Architectural Conservation at the CTU.

The restoration of the publicly accessible viewpoint included restoration and repair of damaged stonework and sculptural decoration, repairs to the devastated masonry structures and destroyed plasterwork, including restoration of the vaulted interiors, the addition of a number of artisanal details and elements, and a new treatment of the lower paved terrace with flower parterre. It was completed with the reinstallation of restored Baroque originals and copies of statues of figures from ancient mythology.

More photos of the reconstruction can be found on the project page, complete results on the Grand Prix Architects website.