News
Stanislav Hanzel Award for Jitka Aslan
6/12/2022
Jitka Aslan, a doctoral student at the Department of Design, is this year's winner of the Stanislav Hanzel Award. She received the award for outstanding students at the suggestion of Dean Dalibor Hlaváček on 17 November in the Bethlehem Chapel.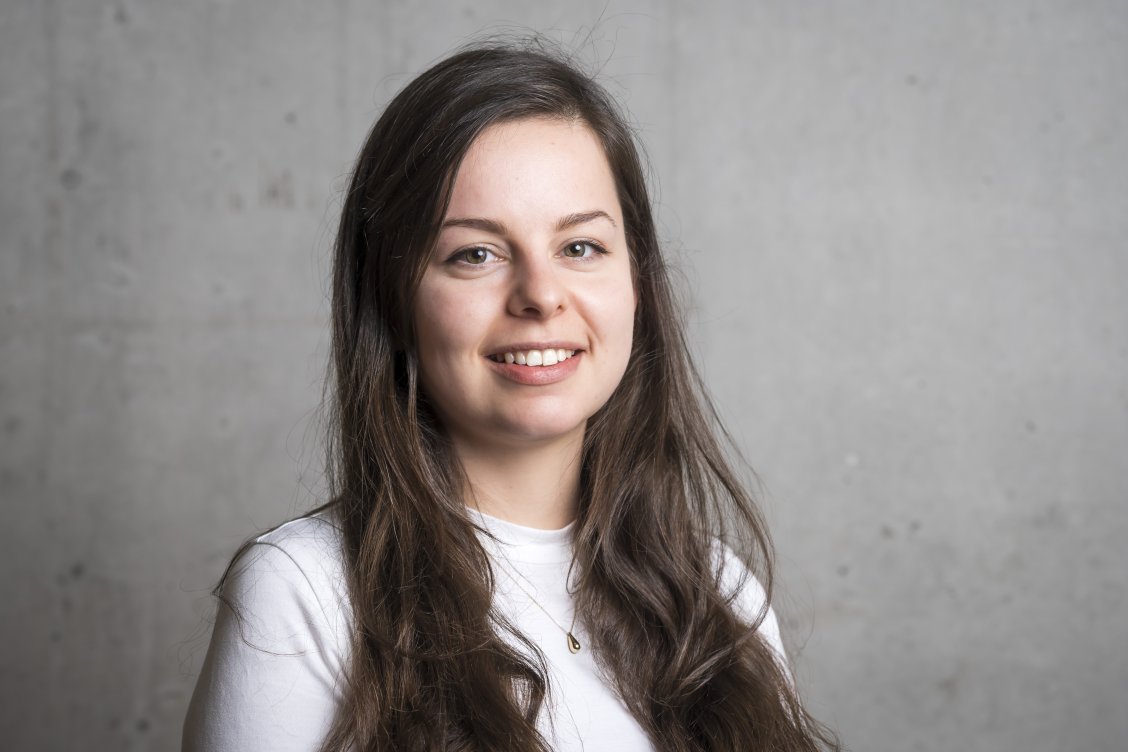 Jitka Aslan was nominated for the Department of Design by its head Prof. Marian Karel. He appreciated her active participation in the running of the department and all-faculty activities, organization of workshops and lecture series, grant and publication activities.

"It was a great honour for me to receive this award from the hands of the Rector. Working at the faculty and at the Department of Design is fulfilling and rewarding for me in itself, but it is great when your work is appreciated by those around you. Therefore, I am really grateful to the Dean and the head of our department for the nomination," she added about the award.

MgA. Jitka Aslan is a designer and teacher at the Department of Design at FA CTU, where she previously completed her master's degree. Since 2018, she has been studying there as a doctoral student and has been researching design education and its contemporary tendencies. Since 2021, she has also been working at the faculty as an assistant professor in the basic studio of ZDI and ZDII. Since 2018, she has been working in Petr Hák's architectural studio, where she has been involved in a number of projects ranging from product design, to smaller renovations or interior designs, to larger architectural units.

This year's award also went to Bc. Šimon Matějka from the Faculty of Civil Engineering, Bc. Petr Smola from the Faculty of Mechanical Engineering, Ing. Šimon Mandlík from the Faculty of Electrical Engineering, Ing. Karel Tesař from the Faculty of Nuclear and Physical Engineering, Ing. Jiří Brož, MSc. from the Faculty of Transportation Sciences, Ing. Lýdie Leová from the Faculty of Biomedical Engineering, Ing. Šimon Schierreich from the Faculty of Information Technology and Bc. Valerie Tomášková from Masaryk Institute of Higher Studies.
The award was established in 2017 by the board of the CTU Stanislav Hanzel Foundation to fulfil and further deepen the legacy of the first post-socialist rector of the university. It is awarded annually to students of CTU on the proposal of individual faculties. The prerequisite is excellent grades and participation in the Student Grant Competition or other significant activity. Awarded students also receive a financial reward.