News
Laurus Awards go to projects healing the landscape
17/4/2023
On Thursday, 23 March, the Faculty of Architecture of the CTU held an award ceremony for the winners of this year's Laurus student landscape architecture competition. Among the winners were also three projects by students from the FA.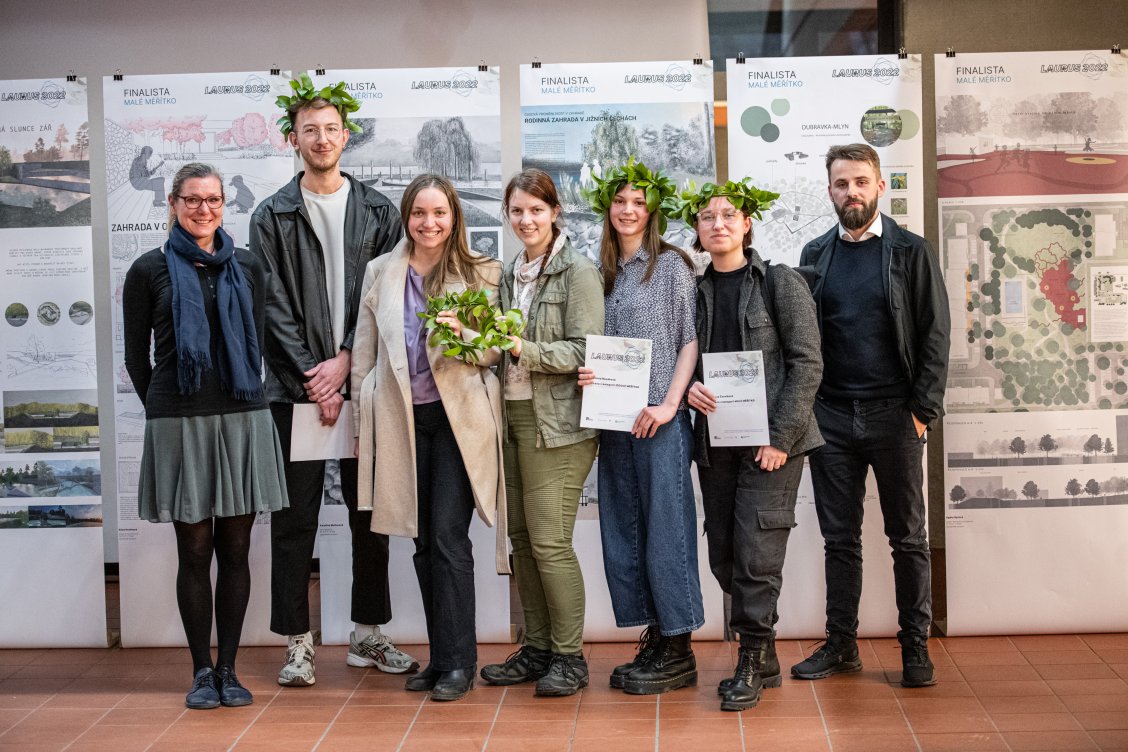 Laurus provides an independent perspective on the quality of landscape architecture education and aims to motivate students and teachers through comparisons between studios and schools. The jury of Matej Draslar, Jakub Finger and Katarína Ruschková selected in four categories from 30 projects submitted by students from seven European universities.
In the Large Scale category, the winner was Václav Suchan's Bílina Mine Afterparty project from the Salzmann studio. The work is a proposal for the reclamation of a brown coal mine and its reconnection with the surrounding landscape and the town of Bílina. It gives the area back to nature, heals the severely tested landscape and gives people a chance to reuse it in a sustainable way. "It is a well-chosen assignment with a good and graspable structure of the solution – a clearly defined territory, a readable concept with a timeline. The quality of detail that the author uses to link and support it is also of great scale," the jury said in its assessment.
The best medium-scale work was prepared by the student team of the Faculty of Horticulture of MENDELU and the Faculty of Science of UPOL. The project also deals with the area affected by the mining industry. The judges appreciated the optimal mix of the approach to the landscape and its use with an overlap into the subsequent reclamation and cultivation: "We appreciate that the author's team in the project uses the necessary process of mining to start new processes in the landscape and shape its adapted composition. This is not merely reclamation, but the re-creation of the landscape already during the mining process."
Tereza Černíková from ZKN Špalková went Beyond the Borders and took first place in the Small Scale category. She designed a spatial concept for the Sukov irrigation reservoir, which has lost its original function but remains a historical trace in the landscape. The jury praised the work as "a sensitive transcription of geometric and technical design into a landscape language. Using marquetry, it creates a new quality of place and adds another layer of 'low-tech' achievement."
In the category of Ideological Scale, the works Roots by Barbara Husáková from FA and Świnoujście 2+, which was created by a team from FA BUT, were awarded.
The final projects were submitted by students from FA CTU, FA PPZ ČZU, FA VUT, ZF MENDEL, PF UPOL, FZKI SPU Nitra and Leibniz Universität Hannover. All of them can be viewed on the competition page. Photos from the announcement can be found in the gallery From the Life of FA.