News
Let's have coffee together. The Archicafé will be redesigned next year, with student participation.
20/7/2023
The Faculty of Architecture of the CTU has announced a competition for a new manager of the Archicafé café. The winner will be selected by a jury consisting of representatives of the FA and FIT management, the FA Council and students from both faculties. Applications can be submitted until 28 August.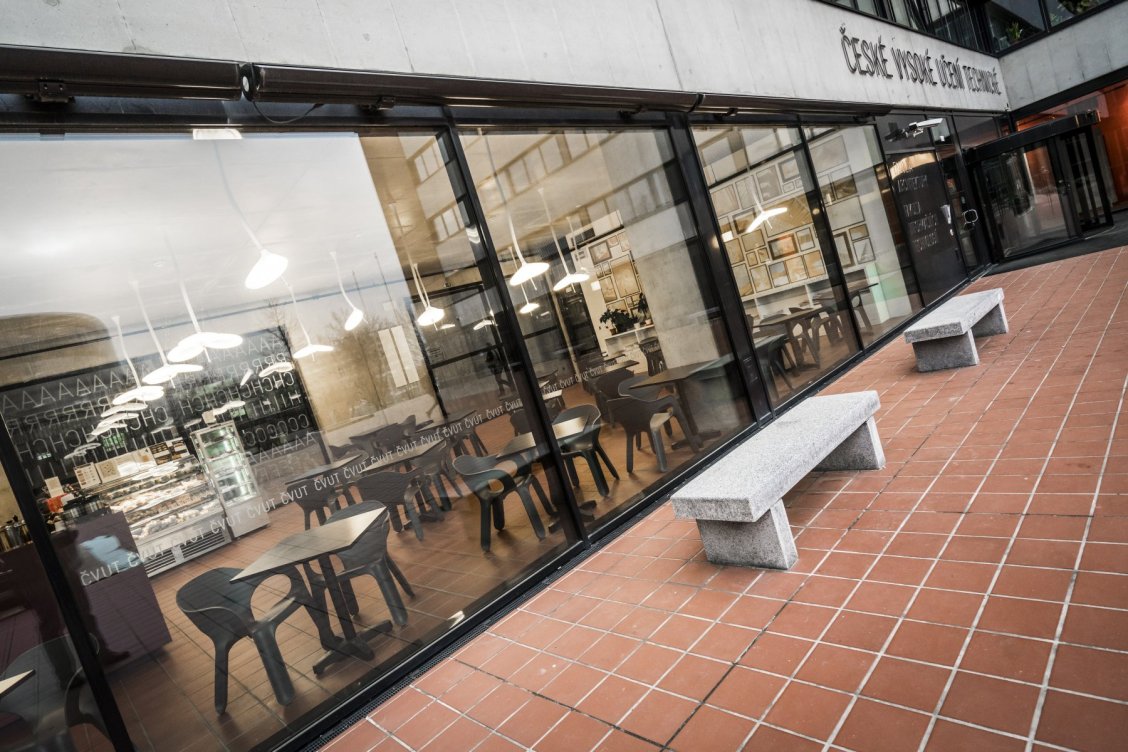 The new leaseholder is expected to start operating the café from the summer semester, and by the end of 2023 the Archicafé will operate as before. Proposals will include the submission of a business plan for the nature of the operation, including a proposed food and beverage menu. The faculty selection process emphasizes freshness, health, inclusion and sustainability. Thus, seasonality and locality of ingredients, a nutritionally balanced menu including vegan and gluten-free alternatives, are weighted in the bid evaluation criteria. Economic, environmental and social sustainability, including waste minimisation, will also be taken into account.

"The Archicafé should be the centre of social events at our faculty with a cosy interior. The menu reflects the philosophy of the faculty – modern, ecological and inclusive – with a range of fresh products and food with low calorie content, a selection for allergic people and vegetarians or vegans," says Dean Dalibor Hlaváček.
The competition does not concern the design and implementation of interior furnishings. That could come out of a competition/student workshop that the faculty administration plans to announce during the autumn. It would build on the Design Thinking Workshop held by the Department of Design in March 2023 and would include not only the café space, but also the design of a new use for the Deer Atrium.
Details of the selection procedure can be found on the official notice board.