News
Henry Hanson passed away
27/7/2023
We regret to inform you of the passing of Henry Hanson, architect and teacher at the FA CTU. A memorial evening for friends and colleagues will be held on Friday 28 July at the Institute Slavonice (former old school) in Slavonice.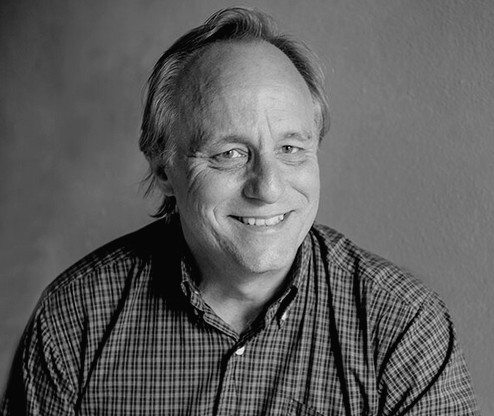 Dipl. arch. Henry W. A. Hanson IV
27. 11. 1956 – 23. 7. 2023
Henry Hanson was an outstanding teacher who loved his work and valued his students as much as they valued him. After studying architecture at Pennsylvania State University and Carnegie Mellon University, where he also briefly taught, he founded and ran the architecture and planning firm Hanson Design Group Ltd.
The beginnings of Henry's work at the Faculty of Architecture in Prague are connected with a Fulbright scholarship in 2004–2006. In 2007 he won the competition for the head of the Landscape Studio at then newly founded Department of Spatial Planning and led the studio until 2022.
In Henry, the faculty gained a world-class expert in landscape design, planning and participatory planning practices. Henry's approach to design drew heavily on the philosophy of Ian L. McHarg, who taught during Henry's time at Pennsylvania State University. Henry advocated not so much aesthetic formalism, but rather a harmony of design with natural processes and sensitivity to the social aspects of the proposed building. His application of the principles of Design Methodology in his teaching was also in some ways related to the rationalism of McHarg.
He also promoted an ecological approach to design in theoretical teaching. In 2009, he founded a new course of the Master's degree in Social Ecology (now Ecology 3) and participated together with Prof. Sklenička in the preparation of a new course in Ecology (now Ecology 2). Not only Czech students, but especially foreign students found their way to Henry.
Henry never shut himself between the walls of our beautiful fortress of architecture, he was always on the move and always came back with an interesting catch. It was Henry who brought the New York landscape architect Martin Barry, founder of the reSITE festival, Swedish architect Mikael Ekegren from Chalmers University of Technology in Gothenburg, to the faculty, organised a series of workshops with Sergio Portouz of the University of Strathclyde, Glasgow, and organised student workshops in Slavonice in collaboration with the BOKU school in Vienna.
In 2013–2014, he successfully collaborated with Mirjana Petrik, Martina Sarvašová, Milan Macoun and Kristýna Stará on urban studies of public spaces in Prague 3. With the same team, but expanded with colleagues from Spain, England, Germany and Croatia, he continued in 2015–2016 on the follow-up project Saferplay dedicated to the design and maintenance of safe environments for children's play in the city.
He has been a great inspiration to the rest of us in establishing foreign cooperation and in teaching foreign students. At the end of June this year, I met Henry briefly at the Archicafé to thank him for his concluding fourteen years on the faculty. It was a sad meeting, as such situations tend to be. I suggested that in September we organize a reunion of his former students, most of whom are now working abroad. The sadness faded for a while, and we both began to look forward to it.
Jakub Vorel
and colleagues from the Department of Spatial Planning