Erasmus Exhibition
Upcycling of Happiness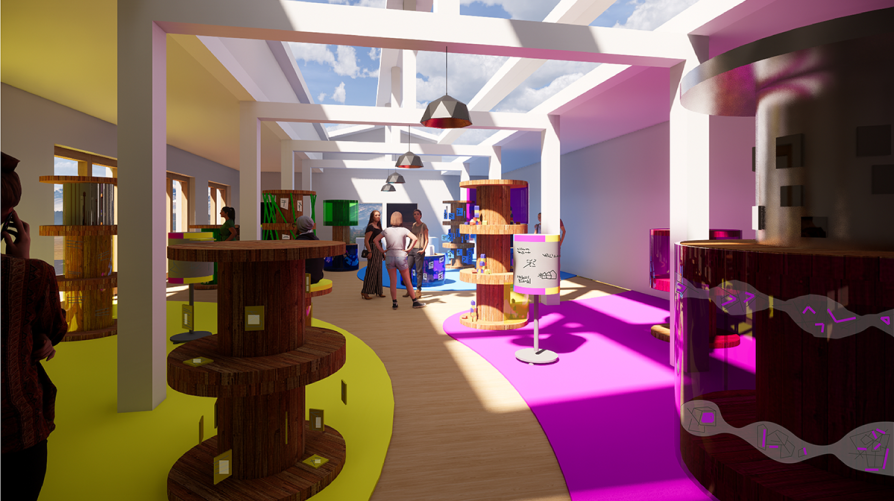 Annotation
The work deals with design of an exhibition for the Gasometer cultural center in Triesen, Liechtenstein and the Pallazo Trevisan degli Ulivi within the originally planned architectural Biennale 2020. The exhibition is based on memories of the Heiddeger garage building, which was demolished recently, willing to raise awareness of upcycling - a method of dealing with materials. The parallel theme of the exhibition is happiness - relation between architecture and emotions, the atmosphere of the place and the quest for answer to the Biennale's main question: "How will we live together?"
my key experience from erasmus
When working in the studio of my choice, we were divided every week into different groups and had to present our findings at the end of the week. That included a big challenge of working in a group (different all the time) when we had to work together with other students, who had totally different background, opinion or style of working (not talking about the nationality) and we had to agree on a concept that everyone is in accordance with. This I consider as one of my biggest experience from the university environment. I believe I will use experience in the future from my findings that I have learned, for example how to enforce my own ideas while still listening to others, how not to make compromises at the expense of progress and how to get along with someone who has totally different opinions than me. I see a big difference here in comparison to when you work on your own project the whole time, just discussing with others. I believe this is an extremely important aspect of when you study architecture.
University name
University of Liechtenstein
Supervisor's name
Alberto Allesi
semester
Summer semester 2020
Year
4