Erasmus Exhibition
Connections in Ártúnshöfði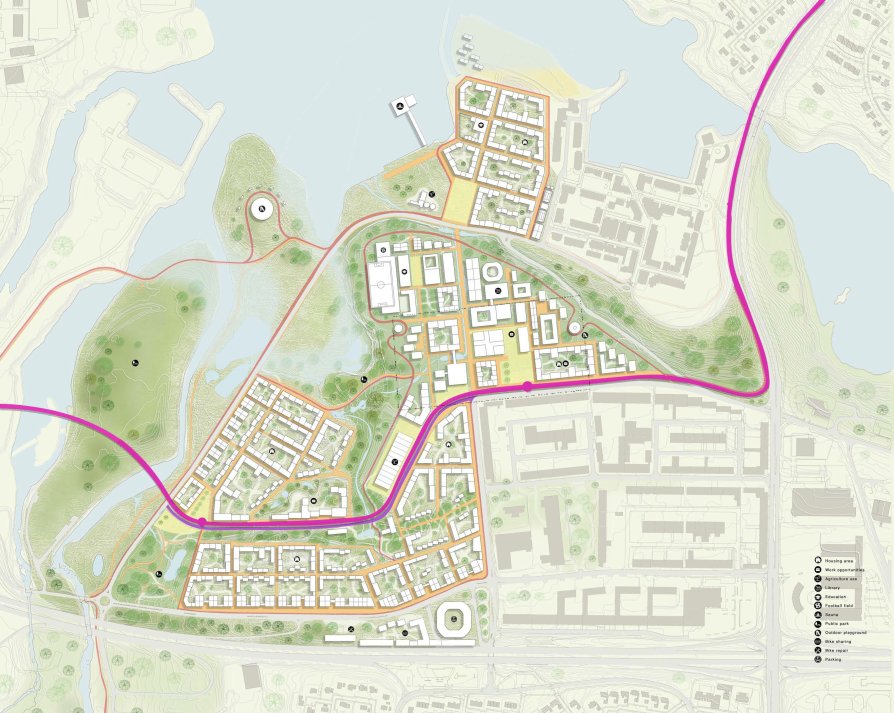 Annotation
The urban project of the new district of Ártúnshöfði seeks a more sustainable future and trying to provide solutions to Iceland's current problems. The project creates new connections and also offers the missing connections for walking, cycling, or public transport of the newly planned BRT line. The project focuses on these opportunities: 1. Adding the missing green connection to the cliff perimeter 2. Stepping away from fossive fuels and creating car-free Ártúnshöfði 3. BTR connections, walking and cycling paths create the perfect synergy for the shortest possible time and distance 4. Preserving historic buildings, finding a new feature for them while working with potential sea level rise. Ártúnshöfði thus becomes interconnected and accessible in all directions.
my key experience from erasmus
During my stay, I learned the most in the Sustainable Urban Landscape studio, which focuses not only on urban planning, but also on working with the landscape. Entering the land in Iceland and overcoming its challenges was very interesting. The studio included the subject Theory and Methods with thematic lectures (on sustainability, Iceland, BRT ..) and follow-up seminars in which we could develop our architectural skills. We also had an opportunity to consult our individual designs with urban planners Reykjavik. The time limit for the analysis was great. After we developed the concept and strategies with an emphasis on sustainability. My experience not only with this studio but also with the whole stay is extremely positive and exceeded all my expectations.
University name
Lund University, Sweden
Supervisor's name
Teresa Arana Aristi, Louise Lövenstierne, Andreas Olsson
semester
Summer semester 2022
Year
4