News
The success of our students of Landscape Architecture. Their projects will be presented at Europe's largest garden festival
11/12/2020
Háta Enochová, Petr Stojaník, Marek Kratochvíl, Jan Trpkoš and Dominika G. Tesárková, students of the Landscape Architecture program will present their implementation at the prestigious International Garden Festival in Chaumont-sur-Loire, France. The festival is an event of the year in landscape architecture not only for garden professionals, landscape architects and designers. Nearly 300,000 people visit between April and October when it takes place.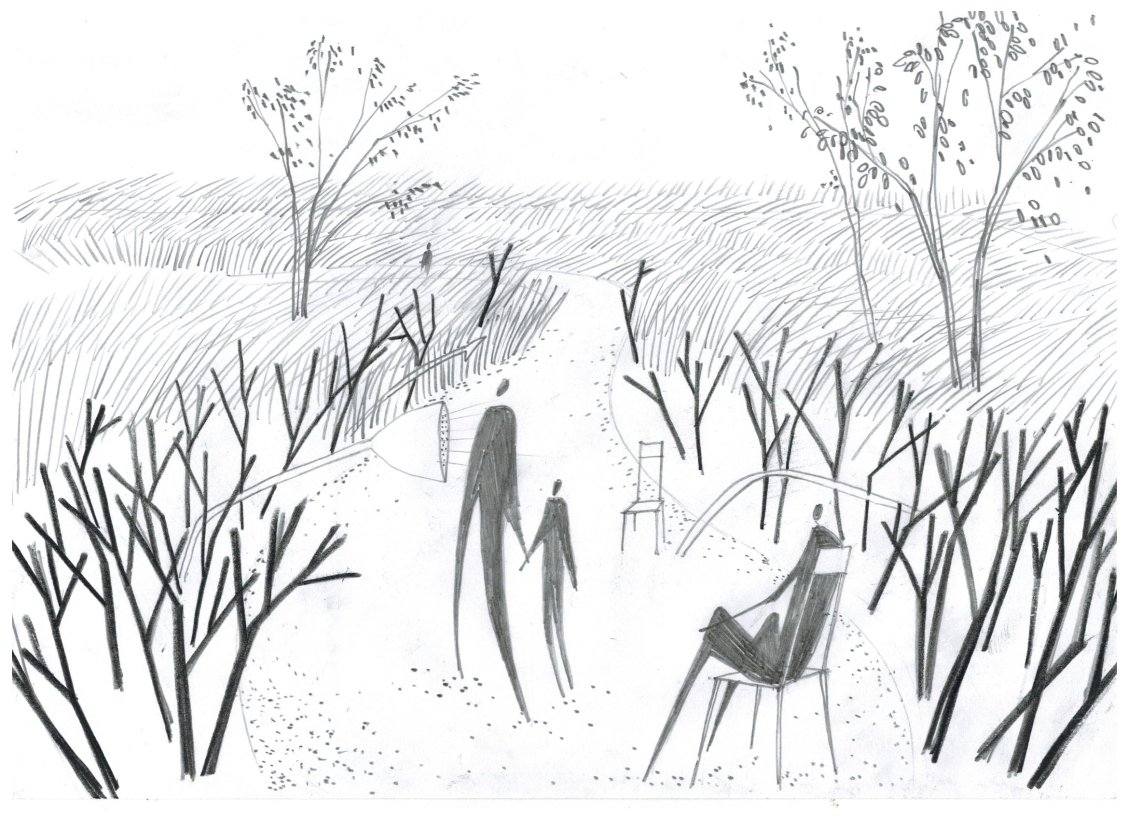 "In 1995 I carried out a project at this festival and have been following it ever since. It is perhaps the only experimental platform for landscape architecture in the world. And it is sovereign's biggest. Unlike other events, this is not just about installing objects, but always about connecting the living and the inanimate world," says Vladimír Sitta, head of our faculty's Department of Landscape Architecture, about the festival. Thanks to his notice on the deadline for applications, students of the Landscape Architecture Study Program processed projects and sent them to an installation competition during the Garden Festival in Chaumont-sur-Loire. Two of them have been successful in the competition and will be presenting at the festival. The assignmet of the competition was Biomimicry.
The first installation will be the Garden of Camouflage of Dominika G. Tesárková, whose preparation inspired her to blend into her surroundings and create a place hidden behind mirrored walls. The outside world is reflected in their walls.
The second award-winning project to be carried out at the festival is a joint design by Háta Enochová, Petr Stojaník, Marek Kratochvíl and Jan Trpkoš. A project called WWW_world wide web highlights connectivity in our world. They were inspired by intricate systems that can be encountered at both the micro and macro levels, e.g. at tree roots. Their garden of shared consciousness reflects the ancient principles of planetary interconnection in relation to plants, which it perceives as active and communicative organisms seeking basic resources - water, soil, light and air. The project's main idea was to initiate dialogue, speak the language of plants and re-evaluate its relationship with the world of plants based on a real experience with interactive communication. Figure out what the essence of the functional balance of every organism on the planet is, and what we can learn from the complex natural patterns of communication in the present tense.
If the situation allows, all the winners will go to Chaumont-sur-Loire in January for a meeting and will spend around 14 days on implementation in February and March.