News
Our landscape architecture students will again have a project at the International Garden Festival in France
22/12/2021
The team of our landscape architecture students Berenika Pilařová, Kateřina Shrbená, Tereza Sladká, Václav Suchan and David Šmíd managed to build on the success of their classmates from last year. Their garden design was again selected for implementation and will be presented at the International Garden Festival in Chaumont am Loire in France from April to November.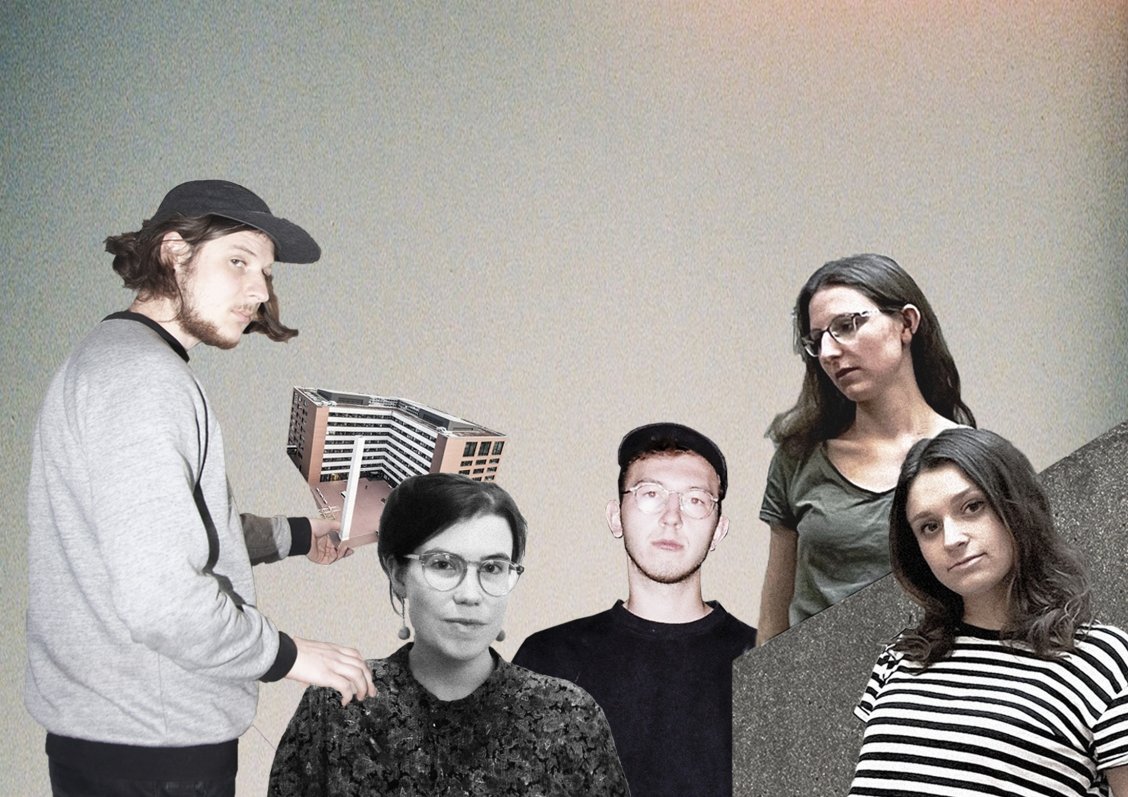 The International Garden Festival in Chaumont am Loire is the event of the year for landscape and garden architects and is attended by over 300,000 people a year. "The festival is sovereignly the largest platform for landscape architecture in the world. Unlike other events, it is not just about the installation of objects, but always about the connection between the living and inanimate world," says Vladimír Sitta, head of the Department of Landscape Architecture at the FA CTU, about the festival.
The garden design, called Mythe d'aequilibrium (myth of balance), embodies the process of seeking balance, a natural part of being human. The visitor enters a clenched meadow of haphazardly leaning cypress trees in brick rubble. The corridor, disturbingly and significantly unbalanced, slowly opens into a harmonious environment evoking an image of paradise, which, when seen against the white flowers, easily gives the impression of a found ideal, a desired balance. However, this is a mere illusion; man is condemned to an eternal dance on the scales. It is symbolized by the overflowing water bowl, which invites one to stop in the main room of the garden, where everything present is connected and mirrored in the water surface.
What's next for our successful landscape architects? They not only design the garden, but also create it themselves. "In January, we have a meeting with the festival organisers and a tour of the allotted plot in Chaumont, and in early spring we will be implementing the garden itself so that it will be ready for the first visitors in April," says student Kateřina Shrbená.
Second Czech success in 31 years of the festival
In 2021, two Czech projects associated with the Faculty of Architecture of the CTU were among the 24 projects presented at the International Garden Festival in France: Garden of Camouflage by graduate Dominika Tesárková, which competed in the professional category, and Tout est connecté by students Hata Enochová, Petr Stojanik, Marek Kratochvíl and Jan Trpkoš, which received the Jury Prize in the student category. "In the thirty years of the Chaumont nad Loire Festival, this is the first ever Czech success," Vladimír Sitta described the prestige of the award at the time. The teacher is even more pleased now.