News
Jinřich Halabala Award for a student of FA
2/12/2022
To breathe new life into a historic building and turn it into an exhibition and educational space. Kristýna Plischková's studio project was awarded by the jury of the Professor Jindřich Halabala Award in the Interior Design category.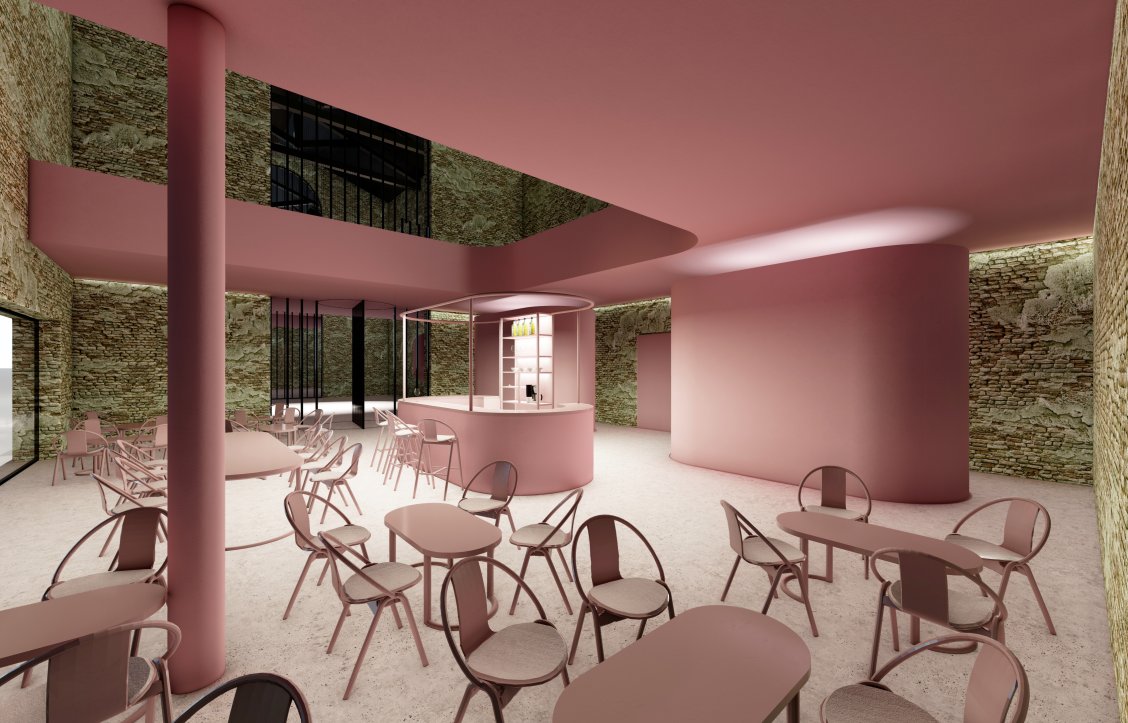 The award is given annually by Mendel University in Brno and the Cluster of Czech Furniture Makers to students of secondary and higher education institutions from the Czech Republic and abroad. The competition was established on the occasion of the 100th anniversary of the birth of Professor Jindřich Halabala and this year it was held for the 18th time.

Kristýna Plischková designed the new interior of the 19th-century building, which in the past served as a hayloft on the famous historical Via Appia Antica in Rome. Today, it is owned by the regional park of the same name, and it is for this park that the building has been designed as an exhibition, educational or workshop space and a café. The interior concept is based on a dialogue between the original raw masonry and the newly inserted structures. The latter are pink, while the original walls remain virtually intact and uncleaned. Also, the rounded shapes of the designed elements support the contrast between the newly inserted and the original structure. The project was developed in the Soukenka studio.
The accompanying exhibition of the Professor Jindřich Halabala Award took place in the premises of Brno's Káznice and was accompanied by a series of lectures on product design, sustainability and experimental furniture.
Full results on the competition website.