News
Graduation Projects and Green Concept Award for design graduates
9/1/2023
Two of last year's design graduates from the Fišer – Nezpěváková studio have been successful in international competitions. Michal Zmek was awarded in the Graduation Projects competition and Anna Zatloukalová received a nomination in the Green Concept Award.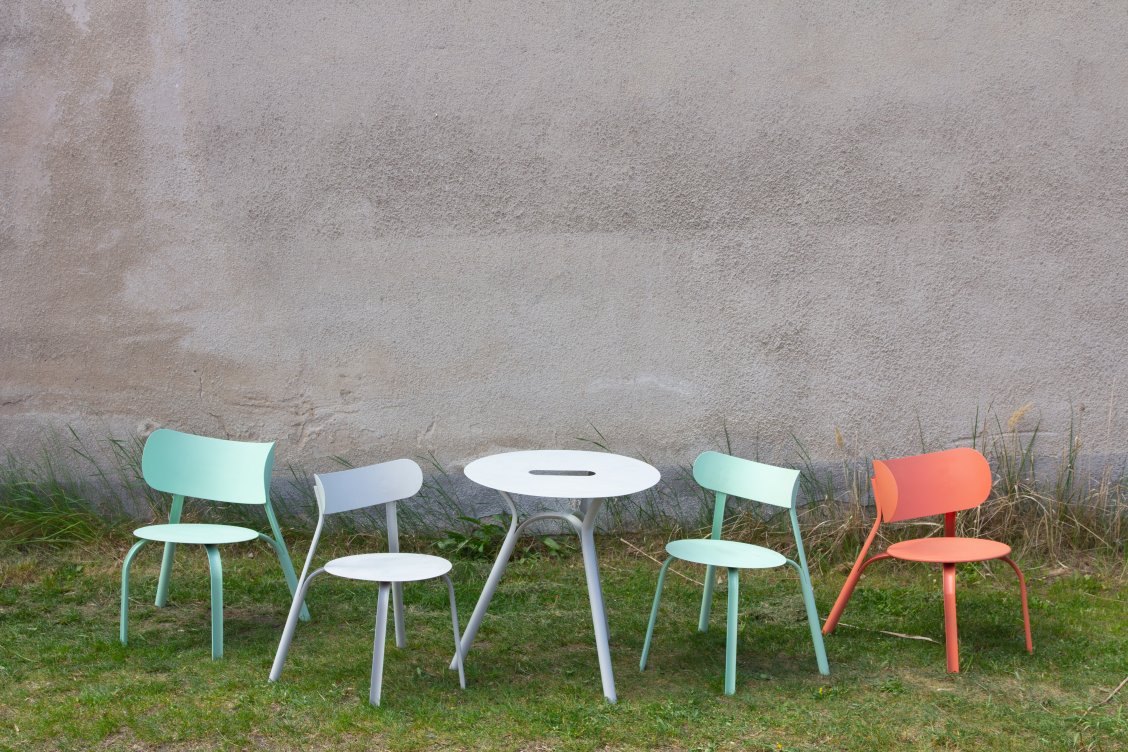 Graduation Projects is a showcase of diploma projects from Poland, Czech Republic, Slovakia and Hungary. 215 projects were submitted to the 21st edition, the jury awarded 29 works, 14 in the 2D graphic design category and 15 in the 3D industrial design category. The selected entries will be presented in the first quarter of 2023 in Těšín, Poland.
Michal Zmek, a graduate of the Fišer – Nezpěváková studio, placed in the 3D category. In his diploma project "Coffee outdoor furniture" he worked on a collection of furniture, which includes a chair, a table and a relaxing armchair. "I was inspired by functionalist design, but I wanted to make better use of its potential. That's why I went the cut-pipe route and where a traditional designer would have used two pipes, I used one, lightening the chair by 1/3 of its weight. This added to the uniqueness and novelty of the morphology of the whole collection," he explains his work.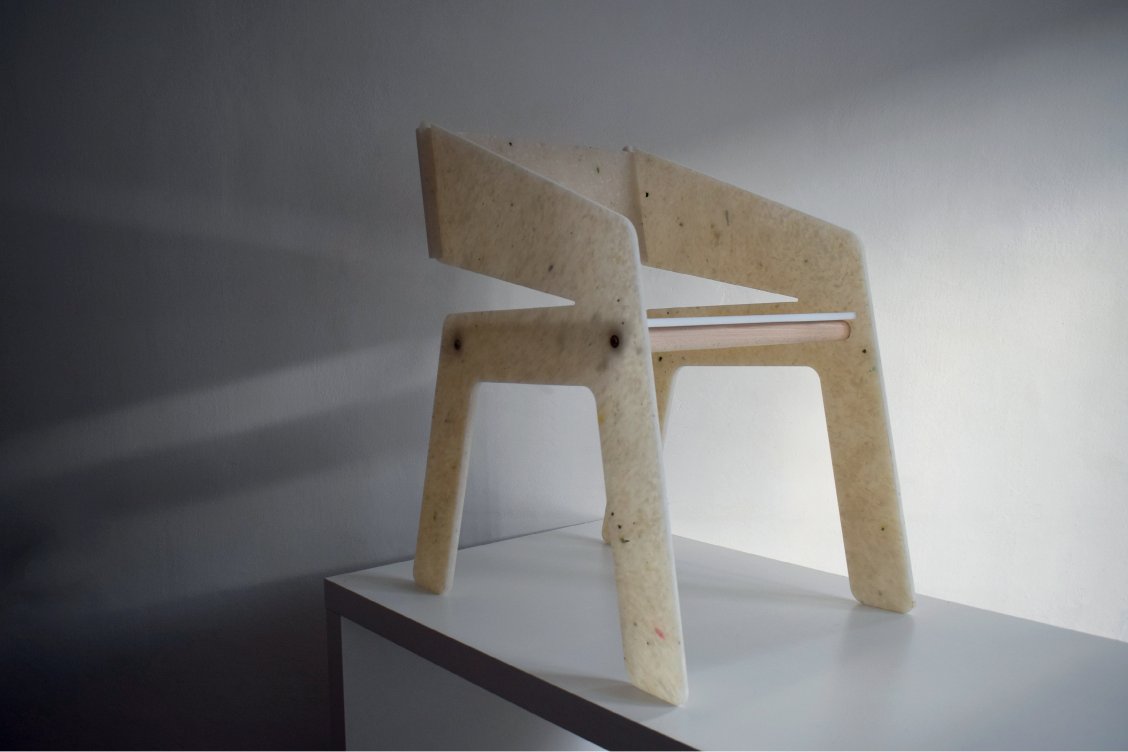 The Green Concept Award has been awarded since 2013 to products and services that excel in the areas of sustainability, innovation and design. It recognises visionary concepts that have not yet been brought to market. An international jury selects the winning entries in twelve categories: Architecture & Building Elements, Beauty & Personal Care, New Materials, Consumer Goods, Fashion, Freestyle, Interior & Lifestyle, Children, Kitchen, Mobility, Packaging and Workspace. The winning projects will be announced in March.
Anna Zatloukalová, a graduate of the bachelor's programme at the Fišer – Nezpěváková studio, is nominated for her project Use of Recycled Material for Furniture Design. The Vitta chair is designed primarily for public spaces, suitable for indoor and outdoor use. The main focus of the design was to reduce the environmental impact. The chair is made from boards from Plastic Guys and Green Cast, which are 100% recycled and recyclable. Ease of construction, assembly and the ability to transport the product in minimal packaging were also important design criteria. The wide range of colours and patterns offers a large number of variations in the chair's appearance.