News
New Alfa 1/23
6/3/2023
Who are the senators and senators filling the current institution of the Academic Senate of the FA CTU? What shapes the thinking of the decision-makers who co-determine the fundamental direction of our school?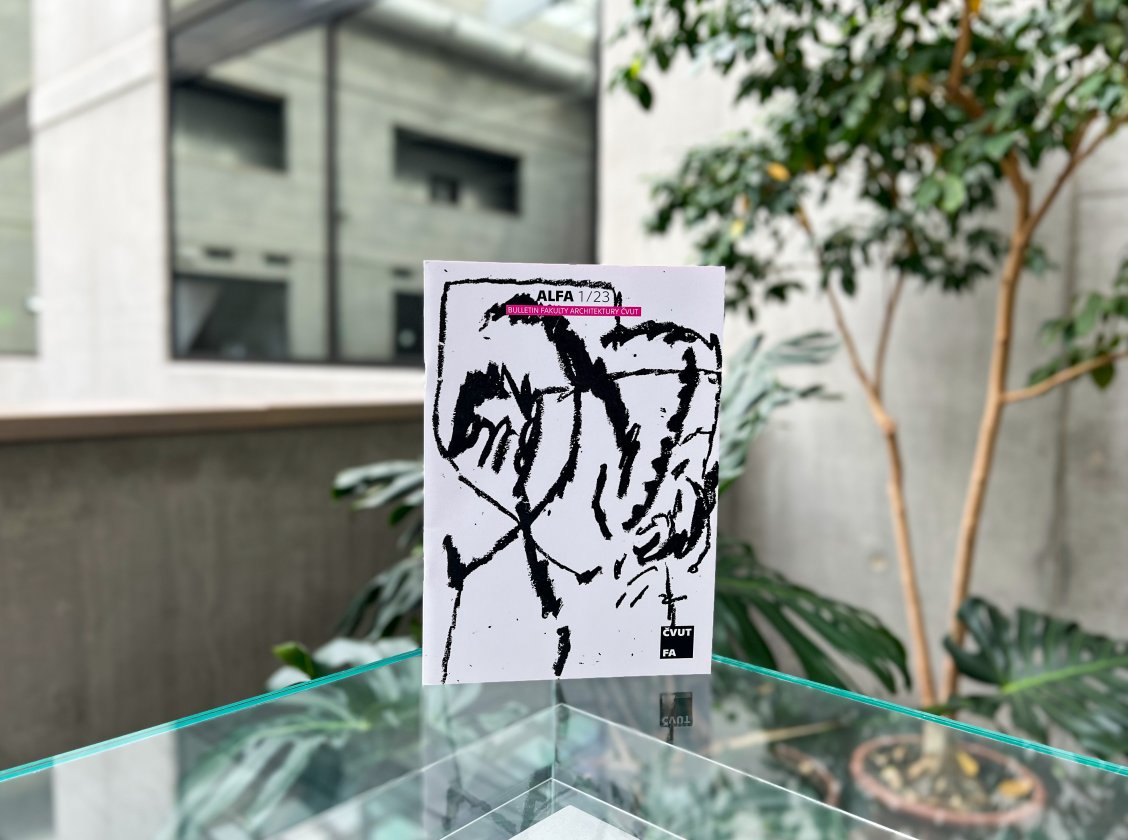 The school newsletter presents profiles of fifteen teachers and students in response to survey questions aimed at introspection of the partner body of faculty leadership, as well as issues of current faculty debate.
The public school space, here translated into academic conditions, is also part of the public space of the city. And so one of the survey questions attempts to reflect the architectural phenomena in the centre of our region (mirrors of the movement of ideas in Czech society...). This survey question also points to the physical substance of our profession. One of the forms of public interest.
On the following pages the reader will find an interview with the curators of last year's faculty yearbook. There is also a brief news item in the Infa section and a "beauty of words" in the Bookworm section, this time devoted to ordinary work and ordinary morality.
Jiří Horský, editor-in-chief of Alfa

You can download Alfa 1/2023 in Czech here.