News
FA students' project in the final of the EuroteQaThon competition
14/4/2023
On 3 April 2023, the local finals of the third edition of the EuroTeQ Collider competition took place. 50 students in 12 interfaculty teams chose from topics submitted by domestic companies. Three projects advanced to the international final, which will take place in Prague in June.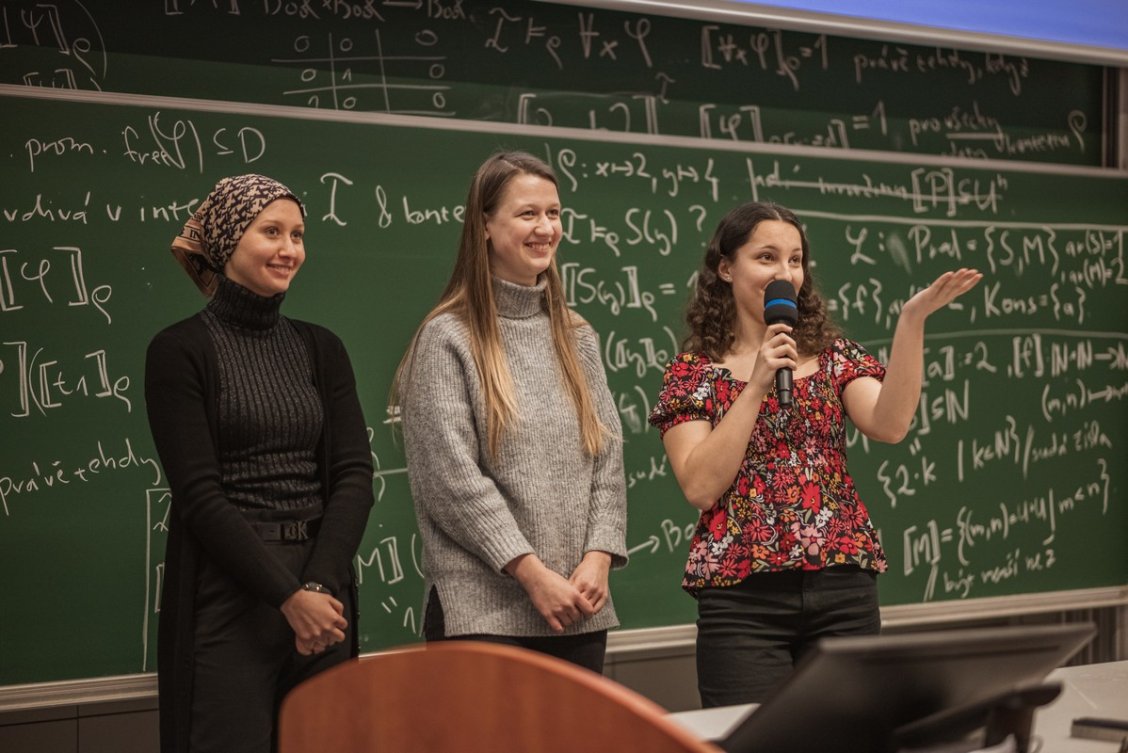 The overarching theme was "Leave no Waste Behind" and competed in the subcategories of cities, energy and consumption. The award-winning project, which was developed by a team of students from the FA Gabriela Blažková and Sandra Halmlová together with Andrea Jeřábková from FIT, was commissioned by Plzeňský Prazdroj and Asahi. Their proposal deals with the creation of a so-called Kozlov paper mill, where a line for the production of recycled paper and coasters from beer labels would be built in the brewery. The authors also presented a concept for a visitor centre. "The production of coasters was an obvious solution for us from the beginning, but we wanted to push our proposal a little further. So we proposed workshops for the public that could raise the popularity of the Popovice brewery and at the same time fit perfectly with the current image of Kozel as a " people's " brand. We also held a test workshop, which confirmed our hypothesis that such a centre has great potential," adds Andrea Jeřábková, the head of the competition team.
FA student Pavel Svoboda was part of a team that measured traffic intensity in suburban regions. He proposes to use the data to develop shared passenger transport. Richard Šedivý, a member of the FIT team, explained the technical solution. The concept uses a smart sensor with two microphones to classify vehicle type and direction of travel. We can then collect and merge this data into a model that can analyse the mobility requirements of the population in real time, which can then be used to further develop alternative, green mobility."
The third awarded project is HEXECO – a concept of low-energy and low-cost residential cells in the shape of a hexagon.
All three projects will go forward to the international competition EuroteQaThon, which will take place from 10 to 12 June in Prague. They will compete against projects from other EuroTeQ partner universities - Technical University of Munich, Technical University of Denmark, Technical University of Eindhoven, École Polytechnique, Tallinn University of Technology, CTU in Prague, École polytechnique fédérale de Lausanne and Technion Israel Institute of Technology.
The presentation of all challenges that students of CTU could solve in the current round of EuroTeQ Collider is available on the website of EuroTeQ ČVUT.