A
Vršovice (not the end of the world)
ZS 2023
We will be addressing two sites selected by the Office of the Chief Architect of the Prague 10 Municipality to work with our school.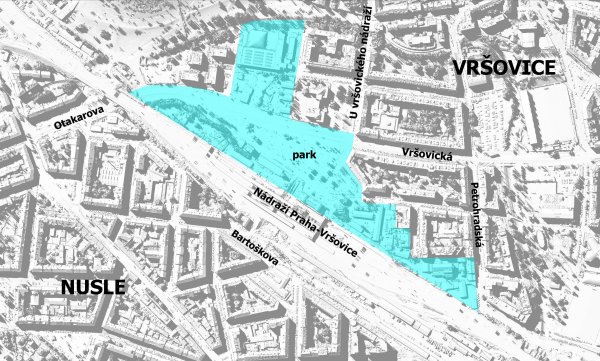 1) Spaces in front of the Vršovice railway station
The area between the railway track and Grébovka Park...
The area of great contrasts...
On the main axes, full of interwar ambitions and unfinished attempts to match the more established city districts... In tucked away corners with a kingdom of bizarrely picturesque courtyards, a cluster of rusty sheds and old shops, patches of oilslick and other relicsof of a bygone era...
Yet even with the sympathetics prouts of community centres, art galleries and hipster cafes...
We will propose new spaces for housing, shops, services, culture, not forgetting places for work, leisure and entertainment, and try to revive the valuace old...
( ATBS, ATOS, ATZBP, ATSS, ATU, ATV, ATVZ )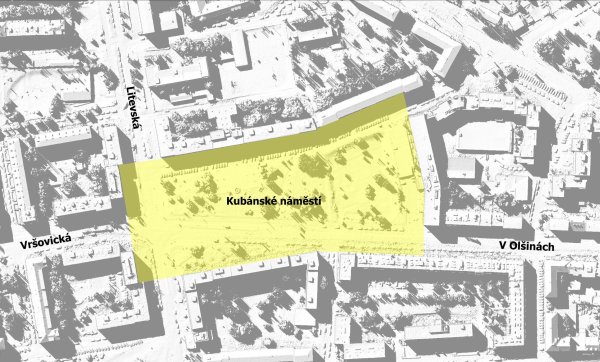 2) The new townhall in Kubánské náměstí ( Cuban Square )
The big dream of the Municipal District of Prague 10 is not only its building, but also a new concept of providing services to the public...
The vast expanse of Kubánské náměstí, until half a century ago completely nameless, today a territory with the potential of a local centre, but without human scale, a territory still rather embarrassed, ungraspable...
A townhall and a park or a townhall, a market and a park, or a townhall with many hybrid functions and a park?
An ambitious but difficult task, suitable for uppergrades, ideály for treatment as a thesis...
( DSN + DP )