News
Faculty of Architecture has new professors
15/7/2022
Hana Seho and Miroslav Cikán received their appointment decrees from the hands of the Minister of Education.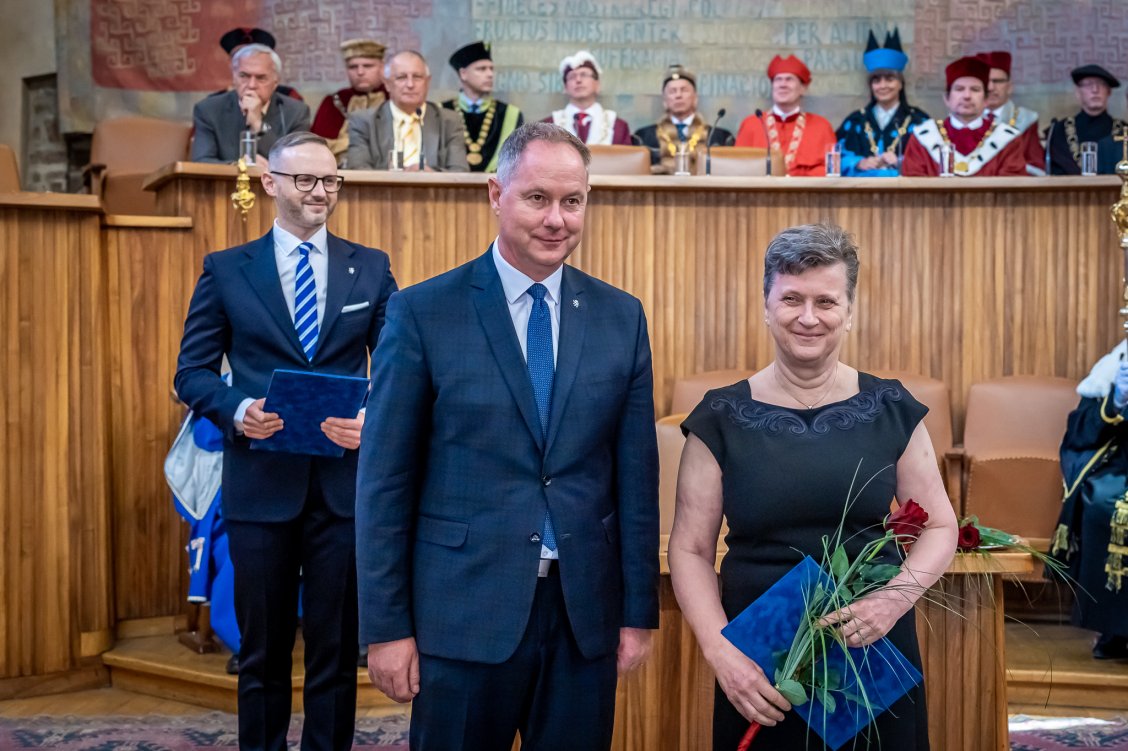 On 17 June 2022, the ceremony of handing over the appointment decrees to new professors took place in the Karolinum in Prague. On behalf of the Faculty of Architecture of the CTU, they included, on the proposal of the University's Scientific Council, Hana Seho from the Department of Architectural Design II and Miroslav Cikán from the Department of Design I.
During the ceremony, a total of 83 new professors of domestic universities were appointed. During the ceremony, Education Minister Petr Gazdík stressed that the award of the title of professor is a significant award referring to excellence in teaching and exceptional work in science, research or art. During the ceremony, he highlighted the immense commitment, patience and purposeful daily work of the academics.
"The current very serious situation related to the war conflict in Ukraine has significantly affected the field of higher education. Almost immediately after the start of the war, universities proactively offered a helping hand not only to Ukrainian students, academics and researchers and their families, but also to other people who had to leave their homes. As the war in Ukraine has progressed, I must once again highlight the study, work and volunteer support provided by the universities, which has had and continues to have a very positive response abroad. This wave of organized support from universities naturally puts additional strain on the apparatus of universities and requires a great deal of individual and institutional commitment, for which I would like to sincerely thank you," Gazdík said.