News
Let's fly over last year's competitions of our faculty. The new Alpha is out
12/9/2022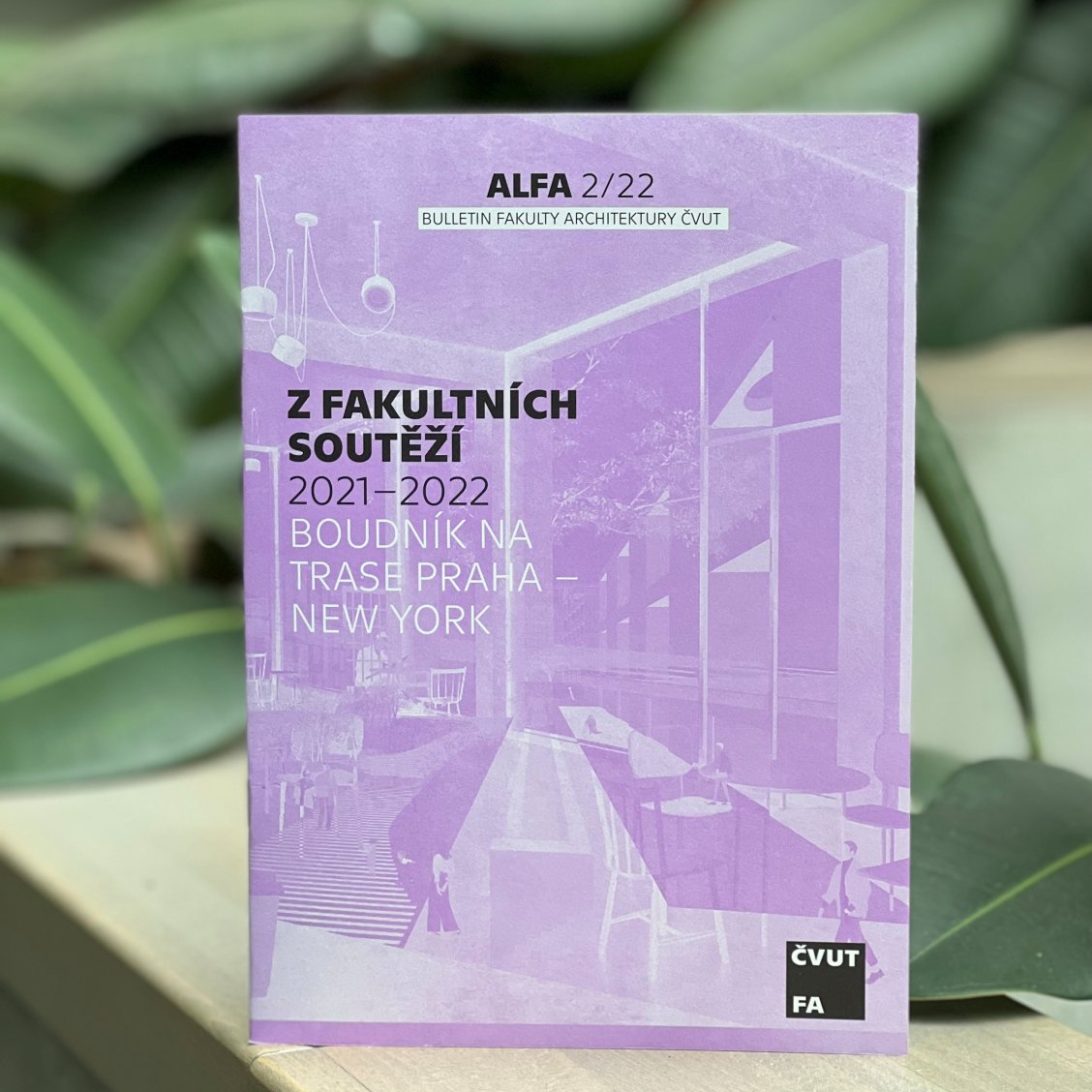 The new Alfa offers – in addition to visualizations of the winning works, accompanied by the authors' reports and the jury's evaluation – a deeper dive into the authors' professional thinking. It asks eleven successful male and female students about sources of inspiration, perceptions of the character of place and the constraints they set themselves when working.
The issue concludes with a literary essay "Hejduk's (In)Visible Bridge – Dialogue on the Prague – New York Route" by Jiří Boudník, a graduate of the Faculty of Architecture at New York's Cooper Union and a pupil of the legendary John Hejduk. Boudník returns to his recent trip to his Cooper Union, where he went on behalf of the Dean, Prof. Ladislav Lábus, equipped with samples of the book production of the FA CTU, in particular the book "House on Wheels – On the Way to John Hejduk", which is dedicated to the history of the creation of the sculpture that decorates the entrance to the Prague faculty, designed and built by our students on the basis of Hejduk's sketch. A reciprocal shipment of publications by two Cooper Union faculty members in a Boudník travel bag, a gift to our faculty library, encapsulated the (in)visible Prague-New York bridge.
Newsletter Alfa 2/2022 (in Czech) can be downloaded here.