News
Alfa 4/2022 is coming out
13/12/2022
What's in store for readers of the school newsletter? First of all, the presentation of the winners of the Dean's Award of the FA CTU 2022: the five winning projects are presented in their planning documentation with the texts of the authors' reports and the jury members' evaluation.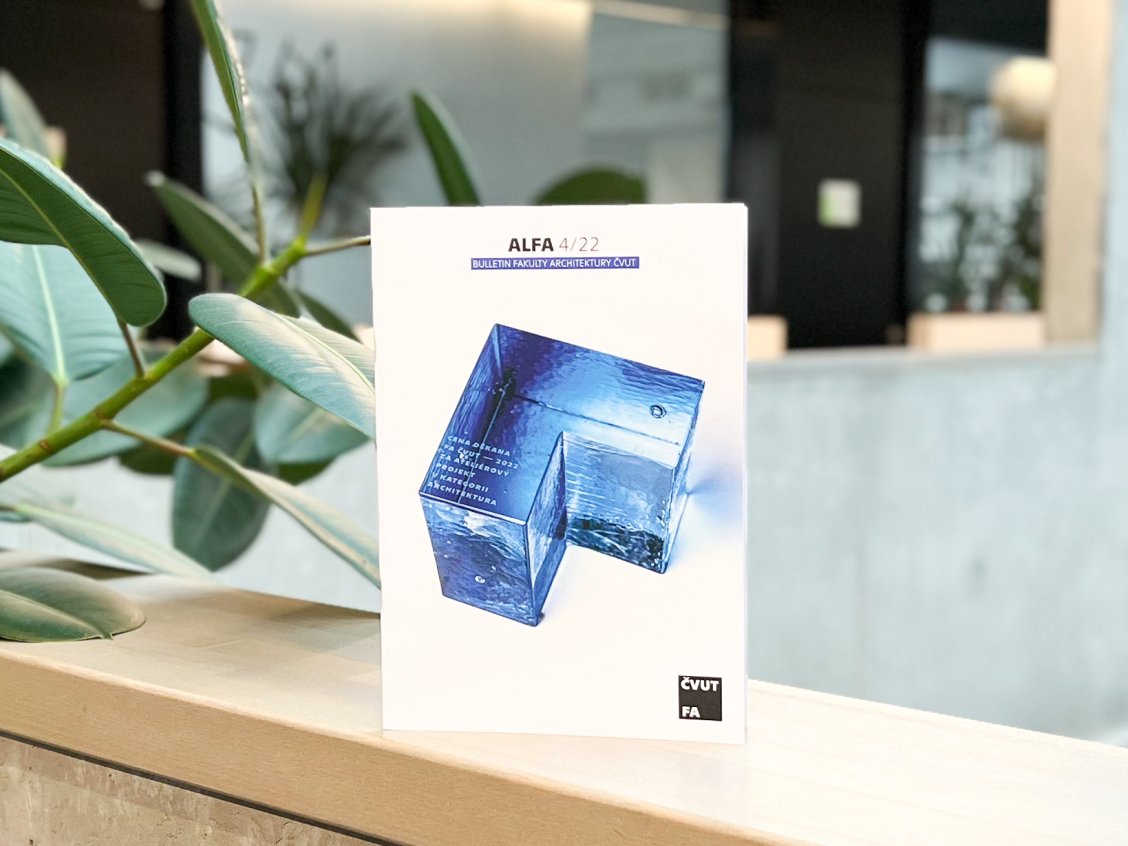 The faculty newsletter also carries an obituary for the recently deceased philosophy teacher who was also an architect, Peter Rezko, written by former dean Ladislav Lábus.

And at the end the reader will find a new section called Knihomil with the subtitle: What question has stayed in my head after reading a book, article or sentence? Alain Corbin's Everyday Life and Historical Thought is discussed by doc. Milena Jauserova and Marek Kratochvil, finalist of the Best Diploma Competition, reflects on the books Cosmos by Carlo Sagans and The Order of Time by Carlo Rovelli. Doc. Milena Hauserová asks in her essay about silence but also the inner spiral of silence and arch. Kratochvíl asks about coincidences in urban planning.

Jiří Horský, editor-in-chief of Alfa

Newsletter Alfa 4/2022 can be downloaded here (in Czech only).