News
Introducing new teachers
14/9/2022
The teaching staff of the FA has several new teachers in the academic year 2022/2023: three heads of studios, seven assistants and a lecturer in Philosophy, Sociology and Psychology. Some of them have already worked at the Faculty in the past and have been newly successful in the selection procedures.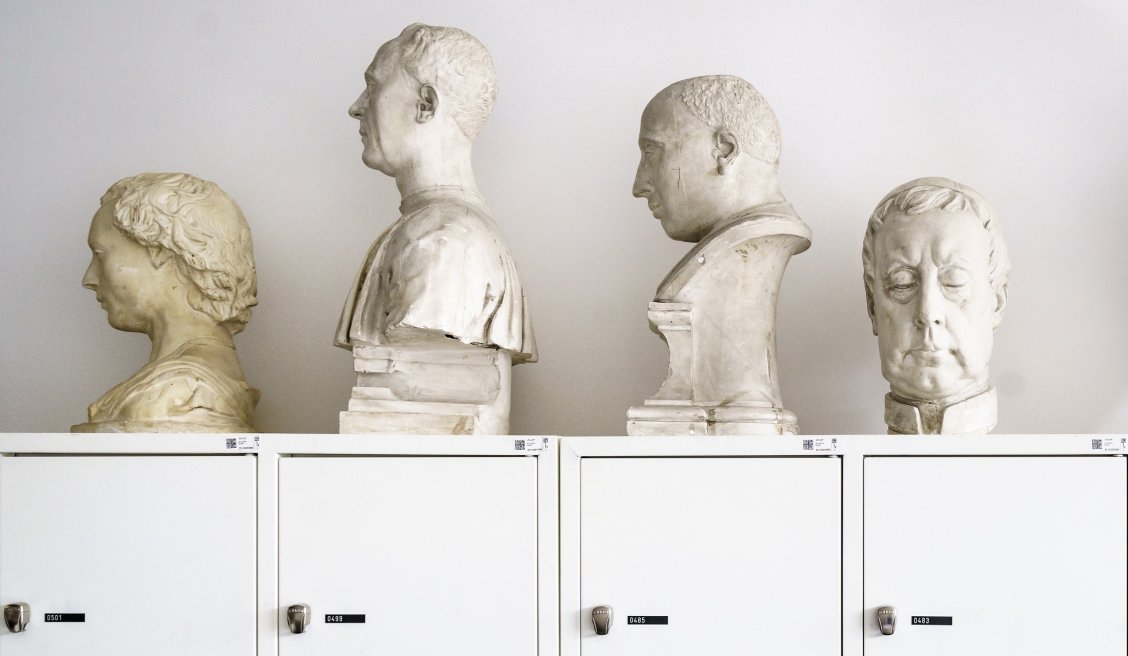 He completed his doctoral studies in philosophy at Masaryk University in Brno with study stays at the universities of Wroclaw and Lyon. He completed an internship at the Academy of Sciences of the Czech Republic and his lectures at international conferences deal with the philosophy of architecture, urban planning and urbanism. In addition to teaching philosophy, he is also involved in reviewing and his articles are published in professional journals. He is a new lecturer in Philosophy, Sociology and Psychology at the FA, focusing on philosophy and its transformations with architecture.

doc. Ing. arch. Jan Jakub Tesař, Ph. D.
Graduated from the Faculty of Architecture of CTU with a study stay at the Technical University of Delft. Since 2008 he has his own architectural practice Stempel & Tesař architekti. He worked as an assistant at the FA in the studios of Alena Šrámková and Stempel – Beneš. From 2018 to 2022 he held the position of Vice Dean for Public He participated in the preparation of the publications 99 Houses and Czech Houses. Jan Jakub Tesař runs the studio Tesař.

doc. MgA. René Šulc
He graduated from the design studio at the University of Applied Arts in Prague and was appointed associate professor in 2016. He previously worked at the FA as head of the design studio. Professionally, he works in lighting design, furniture design and industrial design. He has twice been nominated for the Czech grand design award. He has exhibited at Designblok in Prague, Salone Internationale del Mobile in Milan and EXPO 2010 in Shanghai. He runs the studio Šulc at the Department of Design.

Ing. arch. Tomáš Zmek
He graduated from the Faculty of Architecture of the CTU and currently works in the Ivan Kroupa architekti studio. He has been teaching at the FA from 2013–2020 in the NKZ studio. Selected projects in which he has been involved include the LaFabrika cultural centre in Prague and the Technology Centre at UMPRUM, which will open in 2021. Tomáš Zmek is the head of the ZKN studio.

Ing. arch. Karel Filsak
Ing. arch. Karel Filsak Graduated in architecture and urban planning at the Faculty of Architecture of the CTU, since 2021 he has his own architectural office Karel Filsak architekti. He has won several architectural competitions, most recently for the design of the museum in Říčany, the association house in Velešín and the multi-purpose house in Hlásná Třebaň. Karel Filsak is an assistant in the Sosna studio.

MgA. Jakub Herza
Graduate of the Master's degree in architecture at the Academy of Arts and Design in Prague, studied at the Royal Danish Academy of Fine Arts and the University of Kyoto. His diploma project was nominated for the Young Architect Award and won third place in the ČKA Diploma Project Showcase (2018). Jakub Herza will be teaching at ZAN Sodomková.
He is a Ph.D. student at the Department of Urban Design at the FA, where he works on the topic of urban analysis of modernist housing estates. He is a partner in ov-a, Opočenský Valouch architekti. He has worked in the studios of OFIS architects, Kamil Mrva architects, OODA architecture. He is a new assistant at ZAN Buřičová.
Ph.D. student at the FA CTU, where she completed her Master's degree. She worked in RA15, Kamil Mrva Architects, currently in atelier læb. In 2018–2021 she was the public relations officer at the FA CTU. In 2022, she worked as a producer of the Day of Architecture festival. She is an assistant at ZAN Balejová.
Ph.D. student at the FA CTU, where he graduated with a Master's degree. He is a teaching assistant at ZAN Ullmann. In addition to his own architectural practice, he works as a publicist (Architect+ magazine) and has contributed to several publications (KANT publishing house).
Graduate of the Faculty of Architecture of Bauhaus University in Weimar. She gained experience at Tampere Technical University, in Eva Jiřičná's studio, ting architects and SAD studio. Since 2020 she has been working within her own practice. She is an assistant at ZAN Rottová.
Ing. arch. Anna Sigmundová, Ph.D.
Graduate of doctoral studies at the FA CTU, she completed her internships abroad in Rennes and Québec. She gained her work experience during internships in Grenoble and Stockholm. Since 2011 she has been working in her own architectural practice. She is a founding member of Architects Without Borders. She works as an assistant at ZAN Kirovová.